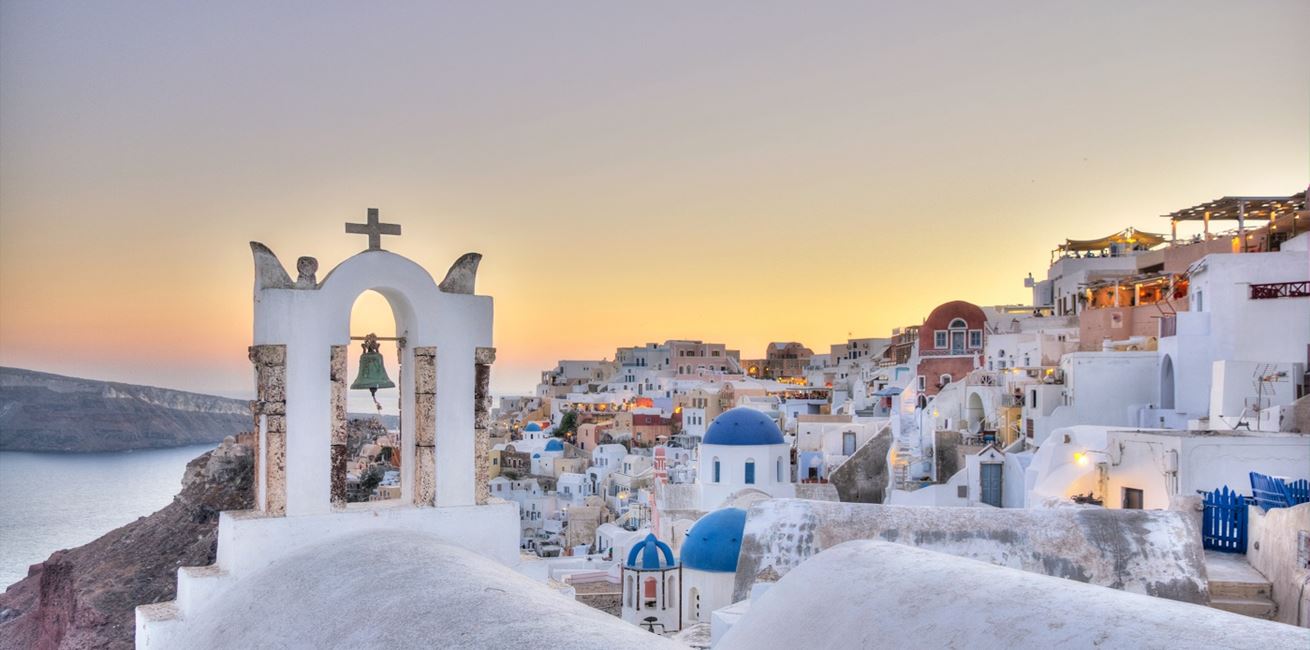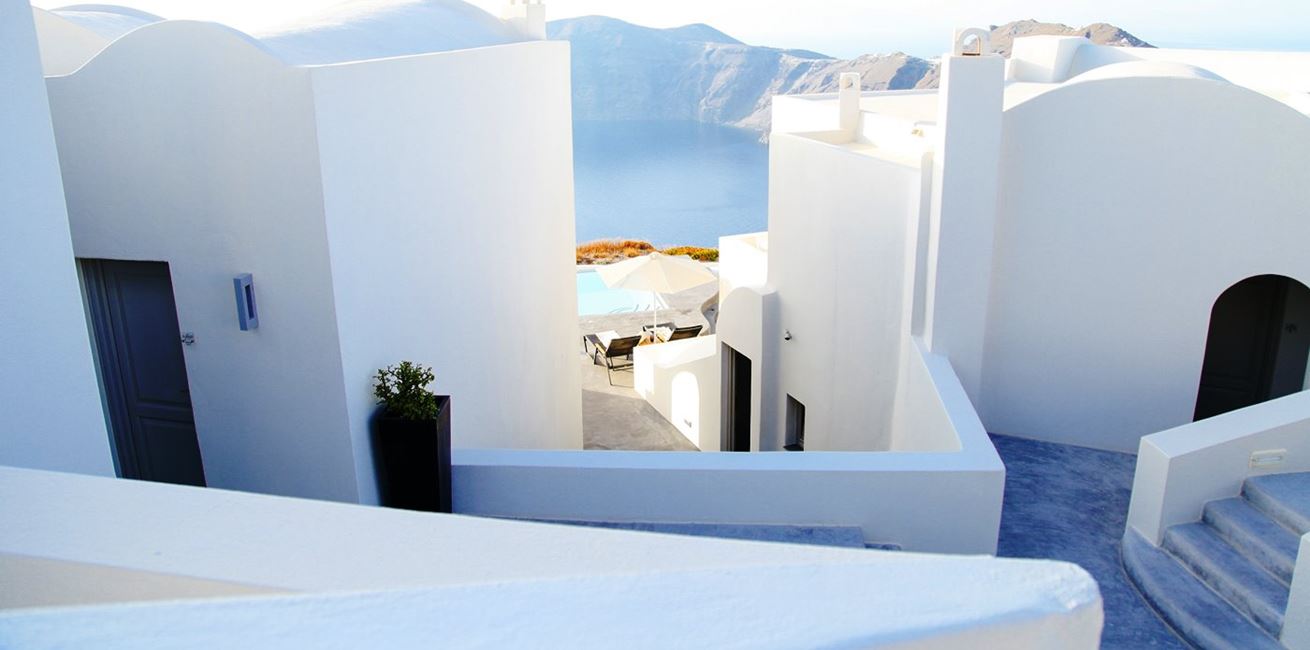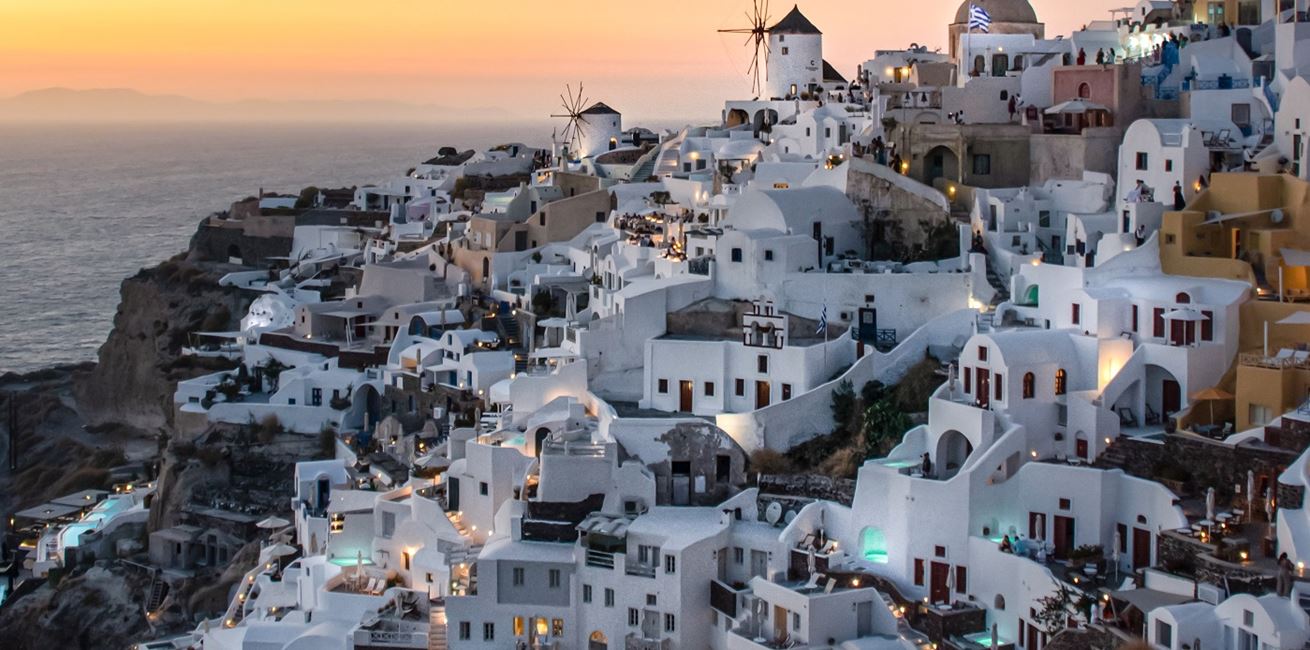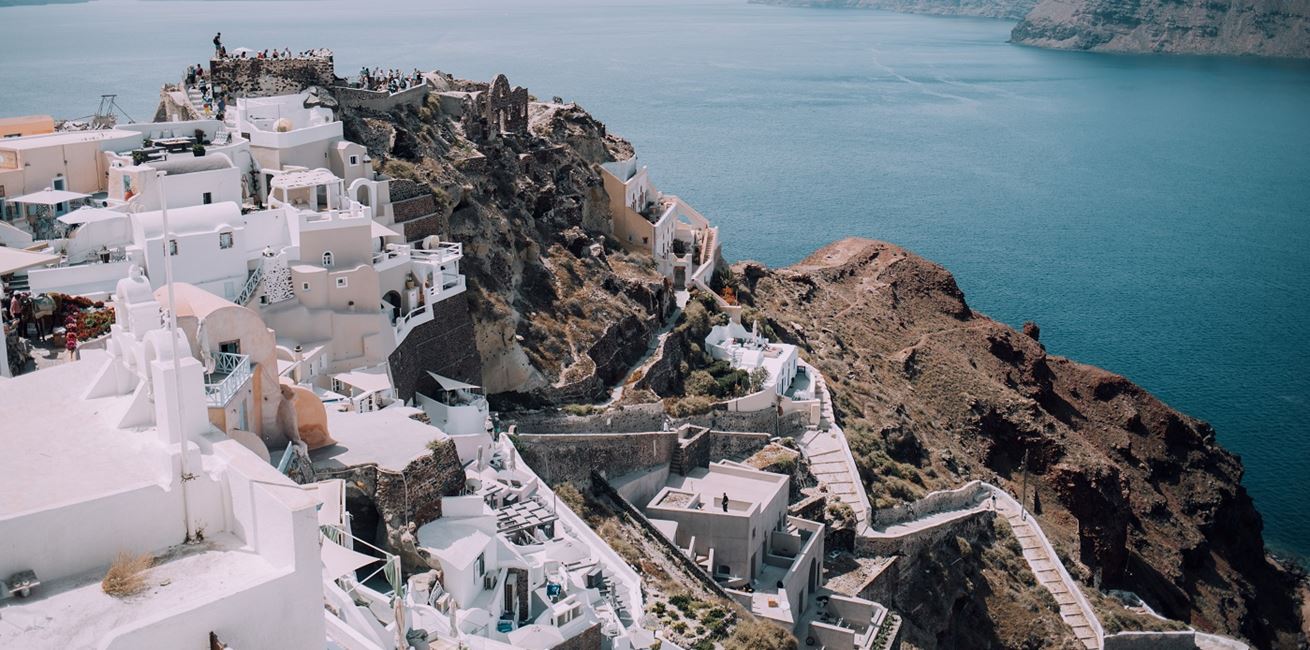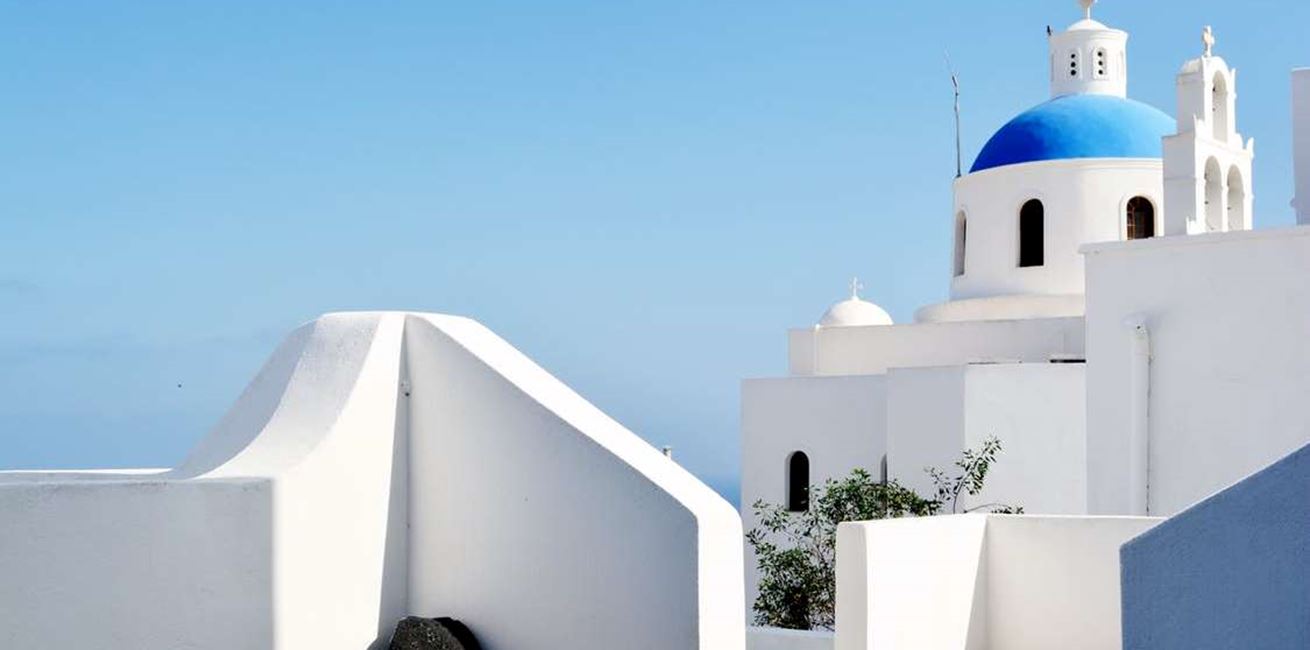 Explore Santorini
Ways to discover Santorini and the surrounding areas
With its whitewashed houses perched on caldera cliffs, clear blue Aegean Sea, spectacular sunrises and sunsets and variety of acitivites on offer, Santorini is waiting to be explored...
1.) Hike from Fira to Oia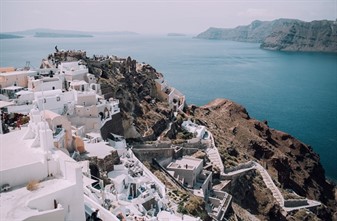 This is one of the best things to do on Santorini and it's free! The views are incredible. The hike takes somewhere between 2 to 5 hours depending on your speed and how many snapshots you take along the way. The walk starts in Fira and moves North through Firostefani and then Imerovigli. From Imerovigli to Oia it's largely rural with only a few shops or restaurants on this stretch of path.
Our advice wear a sturdy running shoe for the walk! The route isn't marked but it's fairly intuitive: stay on the path that follows the edge of the Caldera and walk North, as long as you walk North you won't get lost.
2.) Cable Car from Old Port to Fira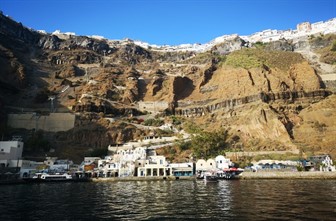 Walk down to the Old Port, where you will find many restaurants where you can grab a drink and a bite to eat. Then take the cable car back up to Fira (you can walk or cable car both ways if you want).
From May to October the cable car runs every 20 minutes, 06:30 to 22:00 (longer hours in July and August) and a reduced schedule from November until April. It costs €4 for adults and €2 for children and the ride takes around 5 minutes
Please note: Donkeys and mules are used as tourist taxis carrying passengers or luggage as an alternative to walking up the 600 steps or using the cable car, however we would not recommend using them. A recent independent report revealed that many of these animals are forced to carry overweight passengers and are denied access to shade, water and rest for hours at a time. Poor quality saddles and bridles are often used and safety guidelines are regularly ignored, placing tourists and the donkeys at risk of injury.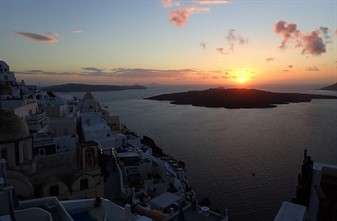 The island in the middle of Caldera is Nea Kameni and this is where you'll find the most active volcano on Santorini. The crater is 130 meters up and takes about 20 minutes to walk to. Sulfur vents are found along the way. The only way to get here is by tour or a chartered boat.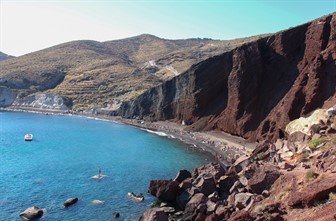 Just down the road from the Akrotiri ruins, Red Beach is the most spectacular and picturesque of any Santorini beach. From the bus stop or car park it's about a 15 minute walk into the beach.
5.)

Explore the Santorini countryside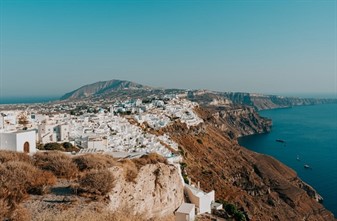 This is one of the advantages of hiring a car, you can escape from the main towns and explore the beautiful Santorini countryside. The island's small and you can almost always see the sea! There is so much farmland to see and you can't drive for very long without stumbling across a winery or a cafe.
Experience the Greek Islands
Greek Island Accommodation Inspiration
Error parsing XSLT file: \xslt\[XSLT][TBS]Properties.xslt