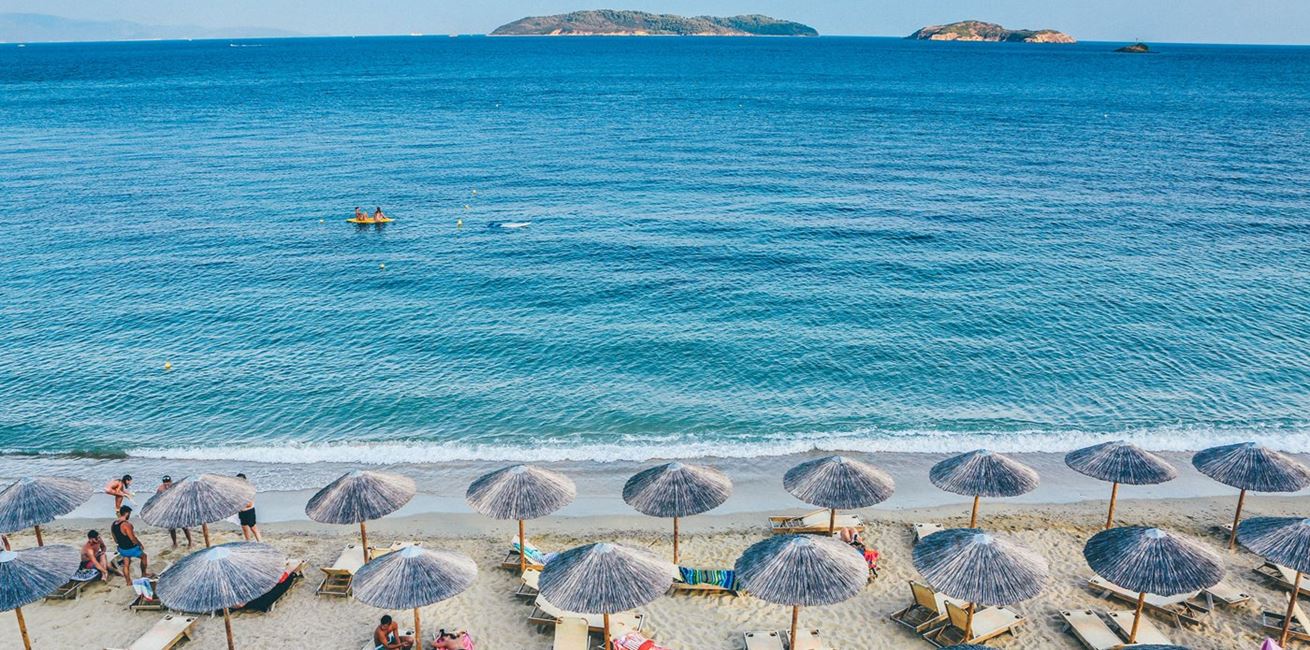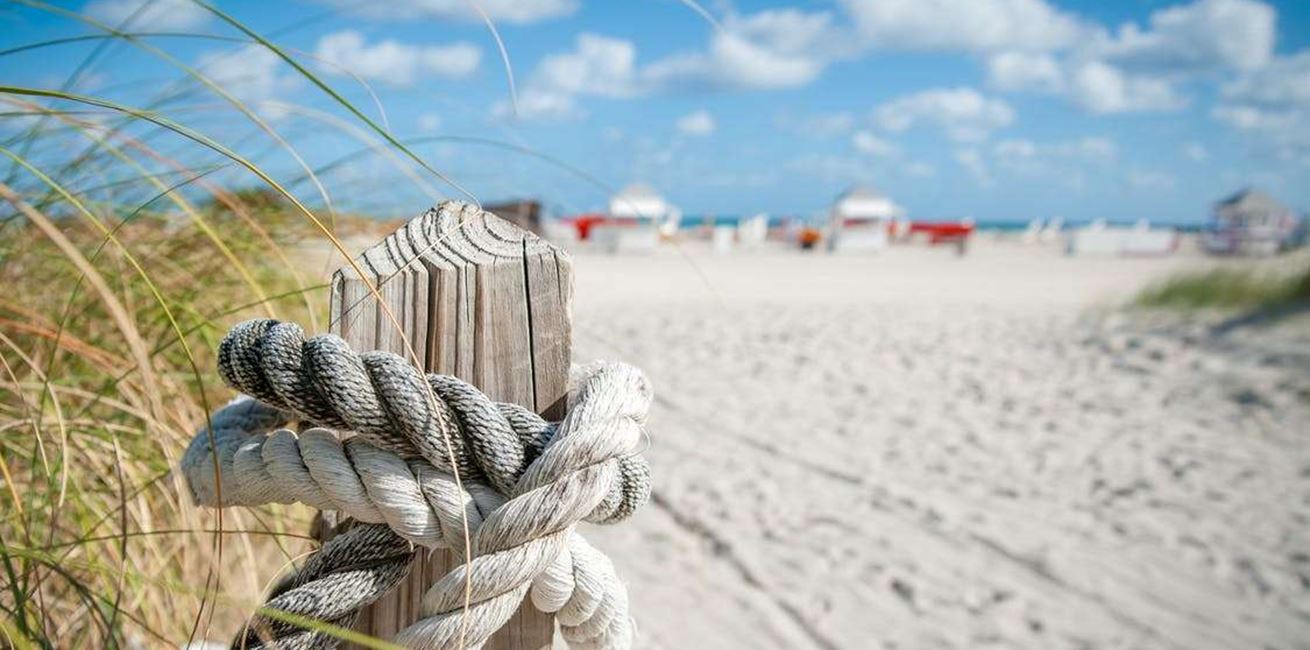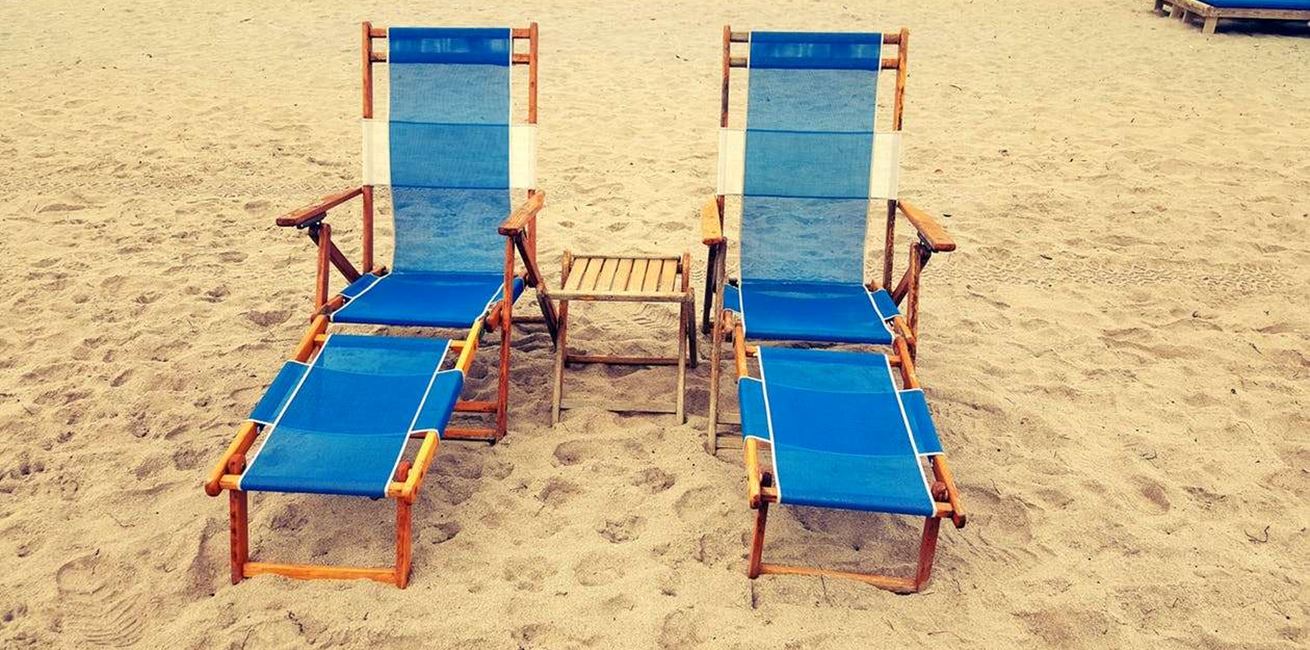 Our Mykonos Beach Guide
The best beaches in and around Mykonos
Aghios Ioannis is one of the best places to be when the sun goes down for an enticing sunset view. This is where the famous 80's English film "Shirley Valentine" was shot. The beach is divided into two parts, separated by rocks. On one of the two sides, there are umbrellas and sun beds available for rent.
The water on the beachfront is shallow enough for children to play in and there are a few tavernas close by for lunch. Calm winds on most days.
*Parking space is available, but this beach can be reached also by bus.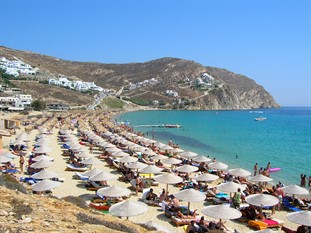 The island's longest beach is just 10 km (6 miles) from Mykonos town and one of the most beautiful and pristine sandy beaches in Greece. Consistently awarded the Blue Flag, cosmopolitan Elia Beach attracts a diverse and colorful crowd from VIPs, celebrities and jetsetters to vacationing families and newlyweds. A range of watersports is available, while a number of taverns and beach bars serve local delicacies throughout the day.
Due to its length and many well-organized sunbed & umbrella concessions, Elia Beach is the perfect choice for those who wish to appreciate the island's legendary jet-set atmosphere!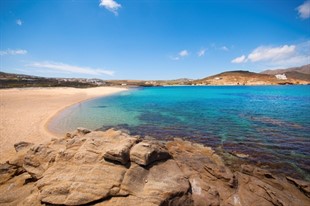 Ftelia beach is a world-wide famous beach of Mykonos. The beach is known as a wind surfers paradise, as it almost always windy. The crystal clear waters and the unique landscape really deserve a visit. Ftelia beach is also known for the famous neolithic settlement found there that is believed to be the tomb of ancient Iliad war hero 'Ajax the Locrian'
Ftelia is an isolated paradise during the Mykonos summer and as it doesn't get too crowded due to the wind, (except when the cruise ships dock) it is the preferred choice of the Mykonians and also celebrities from around the world. There is a restaurant to serve the needs of those who visit and access to this beach can only be made by taxi or private vehicles.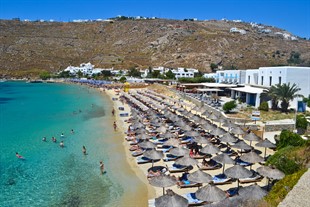 Situated to the right of the Plati Gialos bus station, Psarou is one of the earliest established beaches and the most famous, attracting celebrities and wannabes from all over the world.
This well-sheltered beach offers a selection of water sports, a diving school and a choice of good restaurants.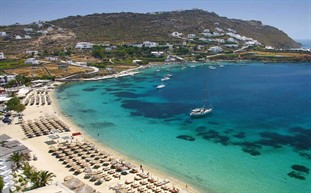 Known as a family-friendly beach, Ornos is also one of Mykonos' trendiest, most popular and crowded. It offers lots of restaurants and places to stay, and is a frequent stop of many boats and yachts. It's located in the south of the island, and is for those who prefer a more developed, resort atmosphere.
Located about 10 minutes by car from Mykonos Town, Ornos can also be reached by bus.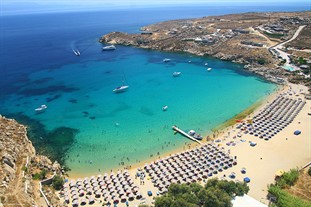 Located 6 km South East of Mykonos Town, Super Paradise Beach is the most alternative and anti-conformist beach on the island.
Featuring a lifeguard on duty, a boutique and a restaurant, Super Paradise Beach is the essential spot for a great day. Unwind your on the sunbeds and sip some sun or just lay your towels down on the soft golden sand and feel its warmth on your bodies.
There is always plenty of space to enjoy the sun the way you like it in Super Paradise Beach!
Experience the Greek Islands
Greek Island Accommodation Inspiration
Error parsing XSLT file: \xslt\[XSLT][TBS]Properties.xslt