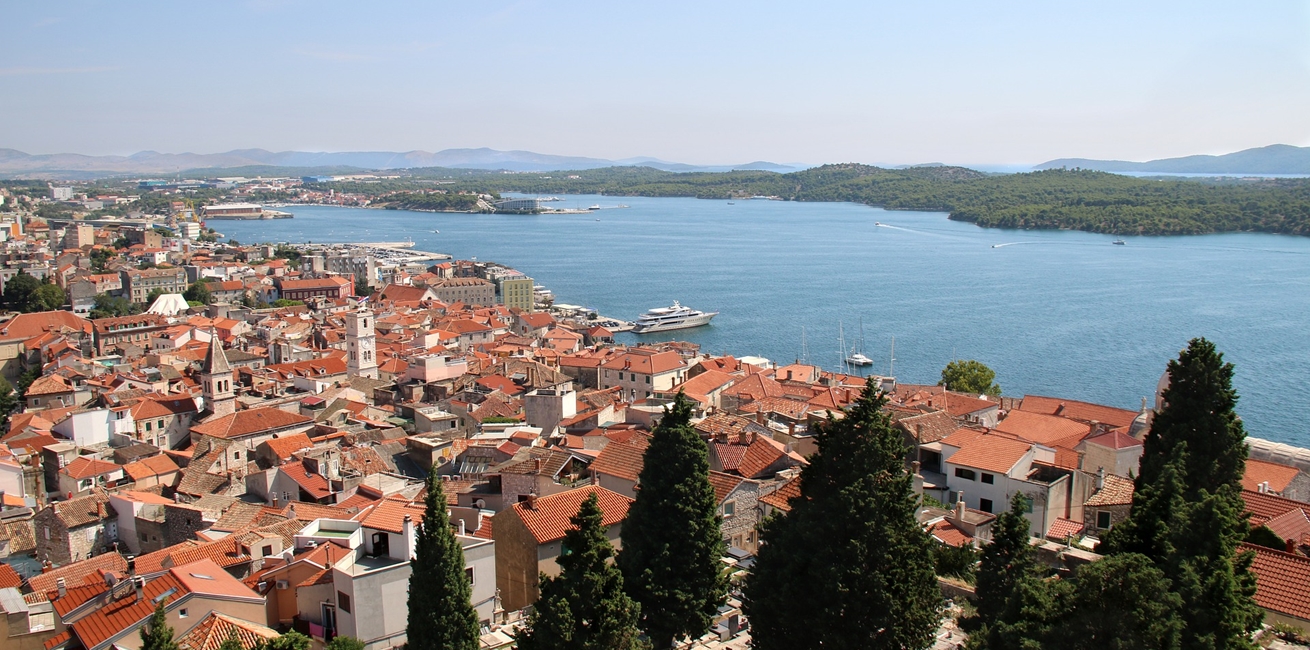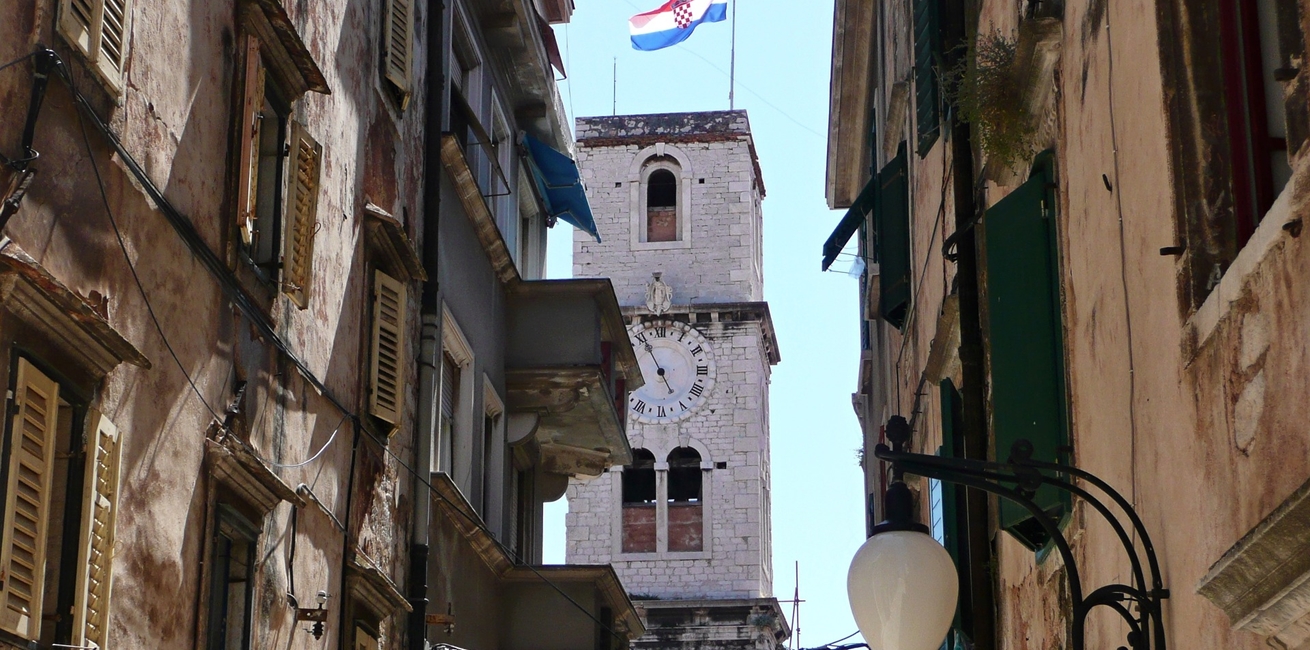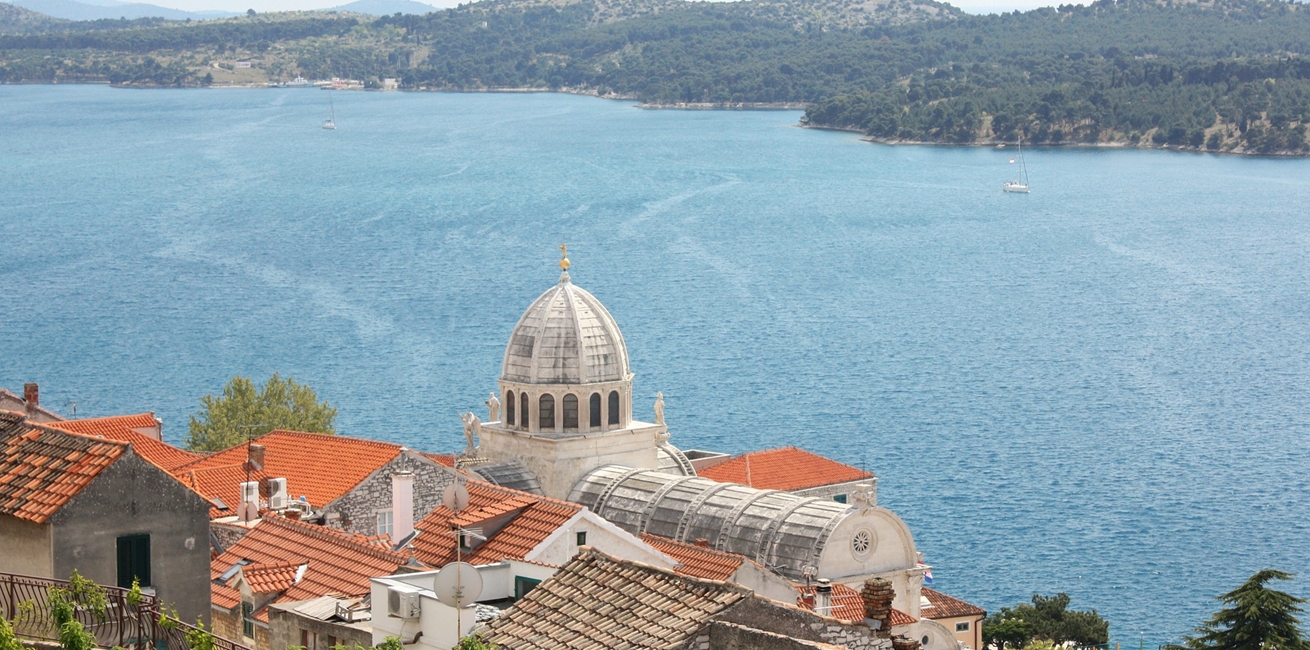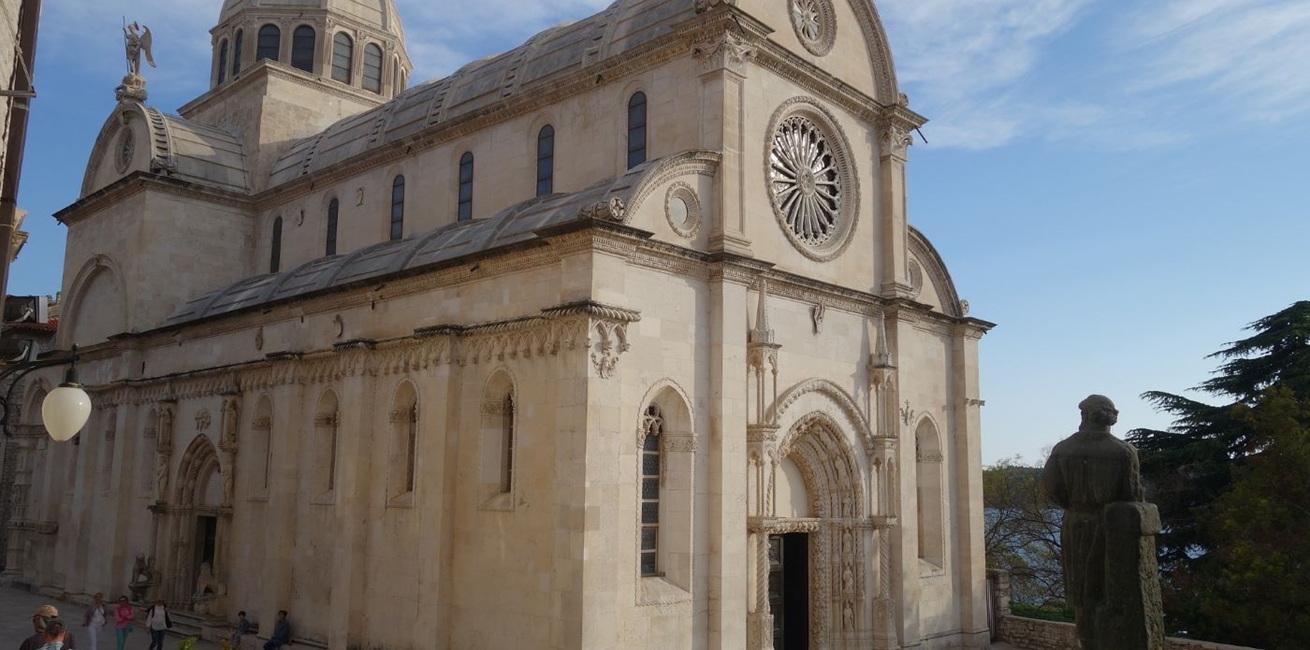 Discover Sibenik Riviera for your holiday in Croatia
Sibenik Riviera offers both city break and beach holiday
Sibenik Riviera is most known for the town of Sibenik, popular for the Cathedral of St James, whch is listed on the UNESCO world heritage list. The cathedral is impressive not only because it was built over a one hundred year span, but also because it is built entirely of stone.
Sibenik town is also known for it's turbulent past having been ruled by the Venetians between 1412 and 1797 before being briefly ruled by the French before the becoming part of the Austo-Hungarian Empire until it's collapse. The various influences can be seen in the architecture of the buildings.
As well as offering tourists many historical areas of interest Sibenik also has beaches for those who prefer to relax. The city beach 'Banj' is well known and has a bar, restaurant and playground. Being only a ten minute walk fron the centre of Sibenik, this beach is a popular choice for those visiting the town. Thanks to the many Islands which sit near to Sibenik, the riviera has become a popular spot for sailing. A total of 13 yacht marinas are located on the riviera.
Useful information for your holiday in Croatia