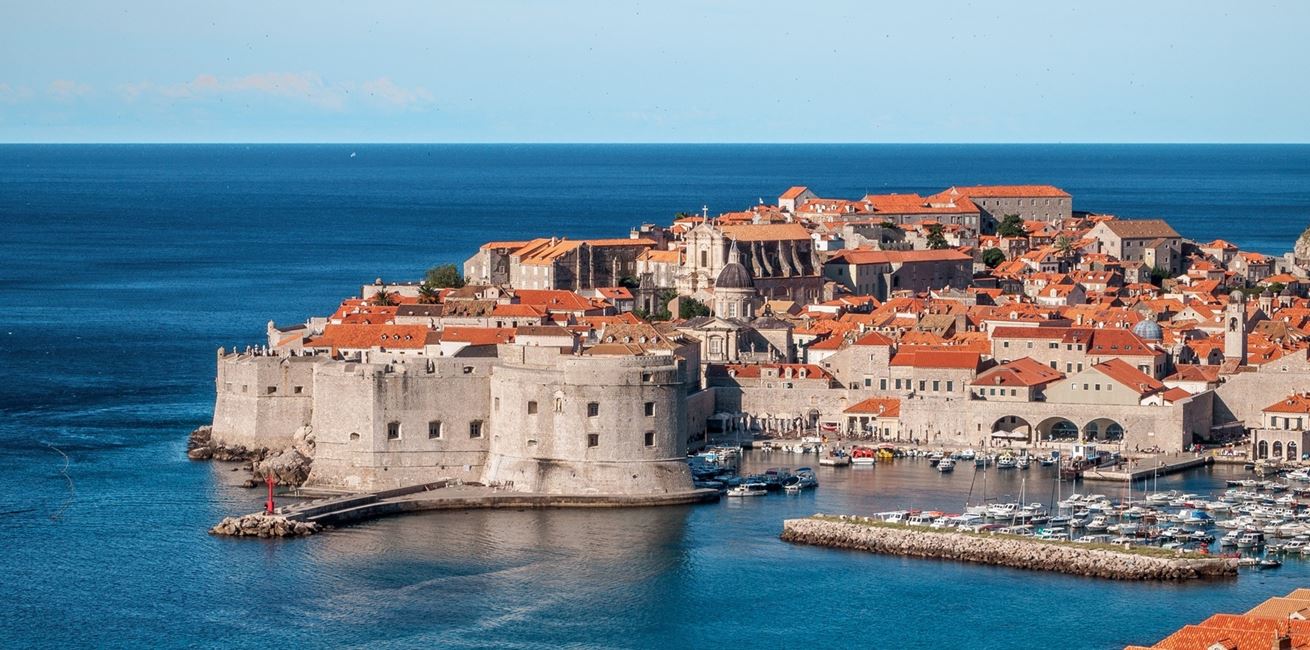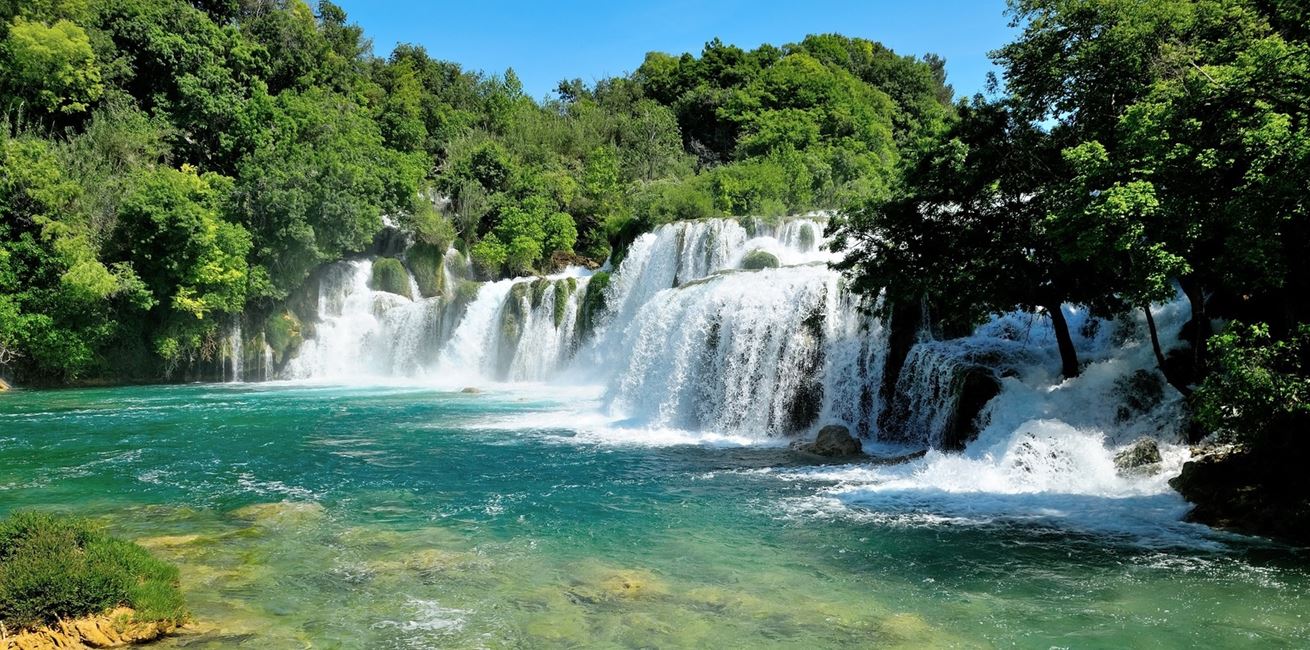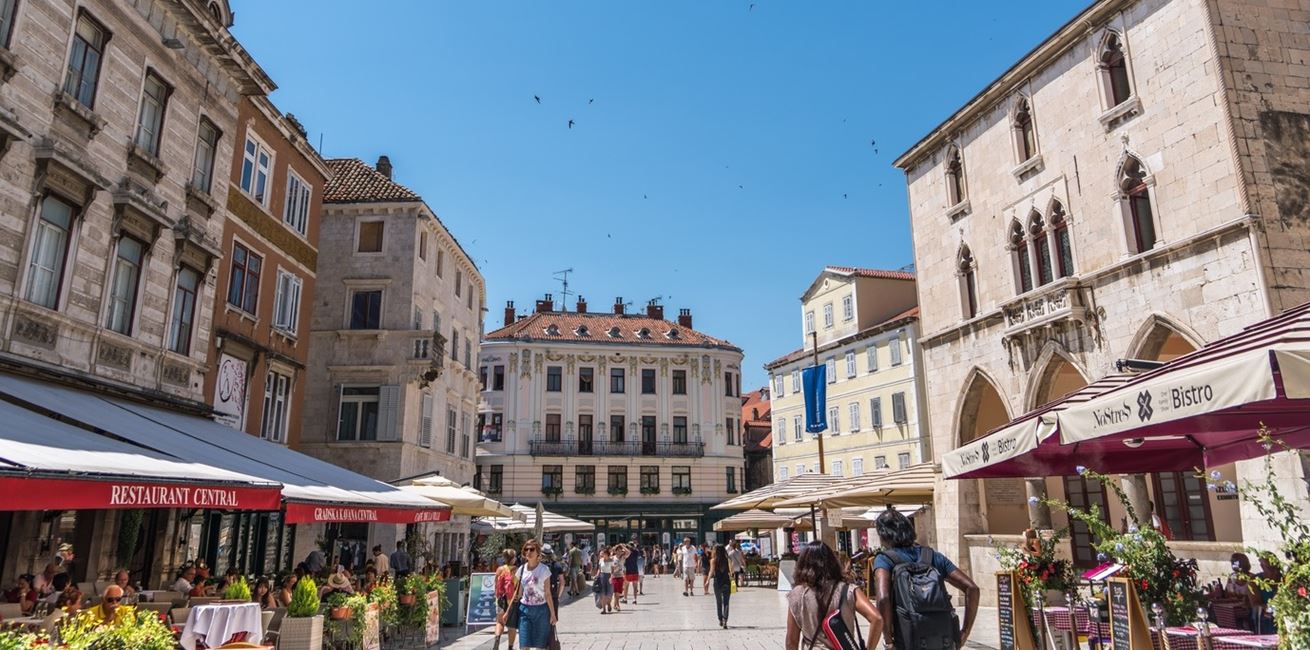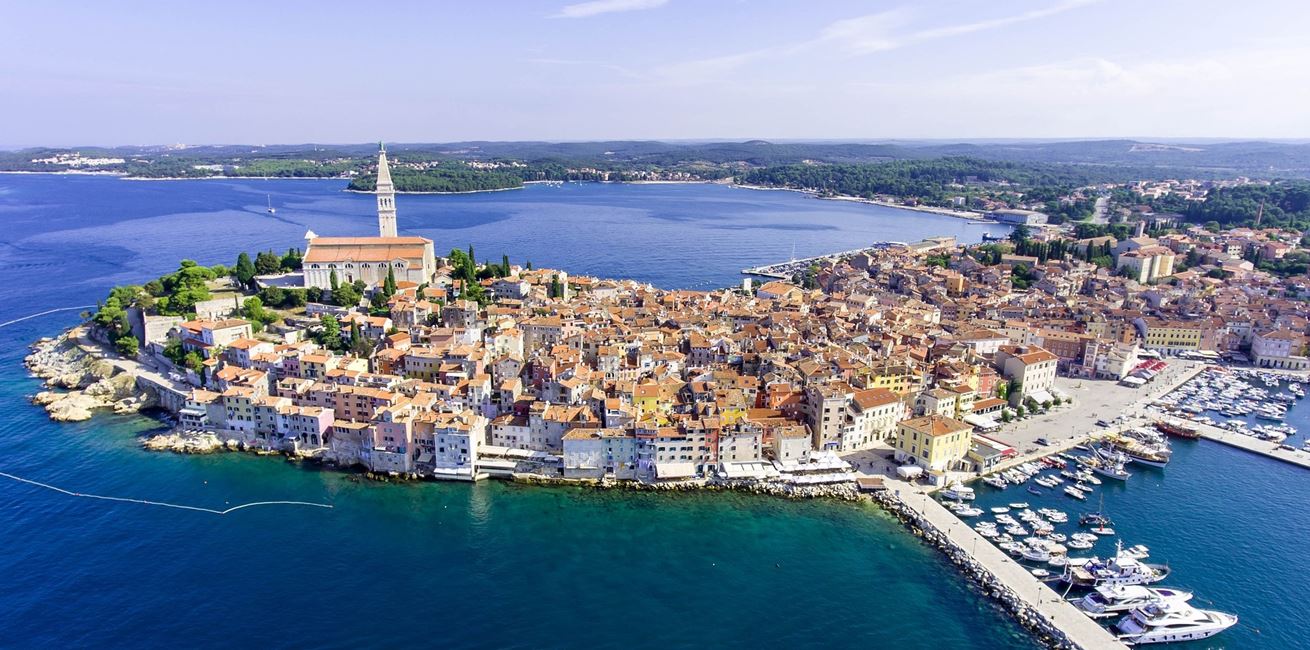 Dubrovnik is Croatia's most popular tourist destination, and it's not difficult to see why. Sitting on the south coast of Croatia, the city is steeped in history and known for its distinctive Old Town architecture made up of sand coloured churches, monasteries and museums with terracotta roofs, and all encircled within the imposing fortress-style stone walls completed in the 16th century. Tourists flock here for the picture perfect scenes, and to enjoy the relaxed, al-fresco dining in the marble-like streets.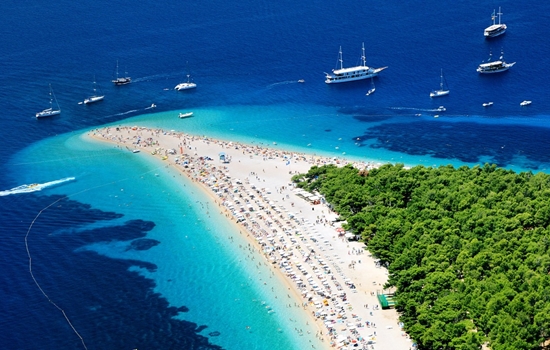 Brač Island sits on the Dalmatian Coast of Croatia and is easily reached by ferry from Split, Makarska, and Dubrovnik, as well as the direct catamaran service from Split Ferry Port connected with a shuttle from the airport (50 mins). It is an attractive option for those thinking of heading away from the mainland to a more secluded spot for a holiday and there are plenty of opportunities for getting active, or you can simply relax, taking in the beauty of the surroundings and coastline. Zlatni Rat, on Brač's south coast, is Croatia's most photographed beach and offers scuba diving, parasailing, water skiing, jet skiing, sea kayaking and wakeboarding.
The Island of Hvar is considered to be the sunniest part of Croatia with an astonishing 2,724 hours of sunshine each year. With a great selection of beaches and bays for those who want a relaxing holiday on the sand, a wealth of cultural sites to explore in beautiful Hvar Town and the historical Stari Grad, and vineyards for those who fancy wine tasting in the sunsine, the island offers tourists a mix of peaceful countryside and bustling town for a fulfilling holiday. With direct catamaran services from Split harbour taking around 1 hour, it is also easy to reach.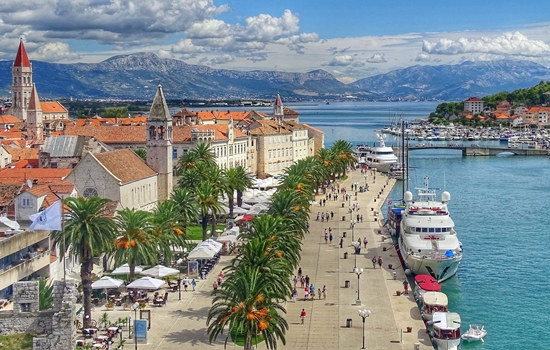 The Trogir Riviera, made up of several picturesque towns and villages including Marina, Seget Donji, Seget Vranjica and Vinišće, has the lively Mediterranean town of Trogir at its heart. The whole area is rich with vegetation, olive groves and vineyards, numerous islands and bays, and sand and pebble beaches. Being only a 10 minute drive from Split Airport, it makes for a very convenient and attractive holiday destination.
This area was founded by the Greek colonists in 3rd Century BCE and at its core lies the historical old town of Trogir, which has some of the most beautifully preserved examples of Renaissance, Baroque and Romanesque architecture, not only on the Mediterranean, but in the whole of central Europe.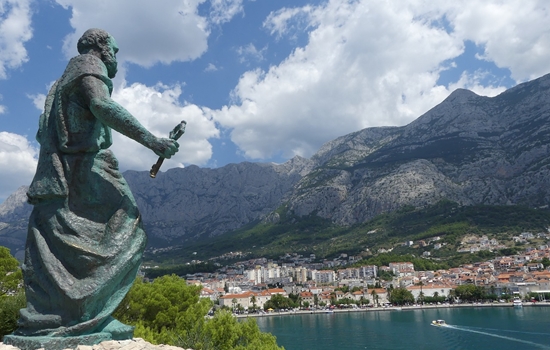 The Makarska Riviera is a part of the Croatian coast of the Adriatic Sea, home to some of the country's most beautiful stretches of beaches, and the city itself, built around a deep sheltered bay, features the dramatic rocky backdrop of Mount Biokovo. The region is located between Split and Dubrovnik, with Split being the closest international airport approximately 1 hour 15 minutes away.
Makarska has a rich cultural and artistic heritage with plenty of attractions to captivate curious minds, and also offers a relaxed dining scene and vibrant nightlife. Water sports can be enjoyed from the beach, and island hopping tours of Hvar and Brač can be done from here. Those with more energy to burn can explore the hiking trails of the Biokova Nature Park and enjoy the fresh mountain air.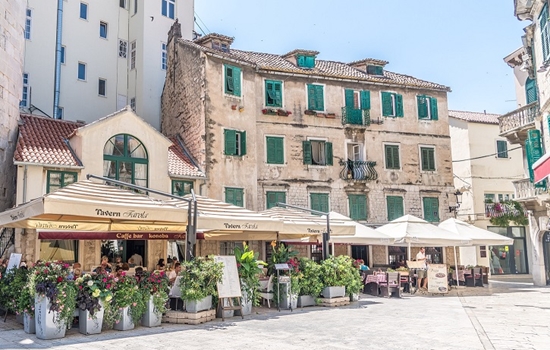 The vibrant and bustling city of Split is the largest in the Dalmatia region, one of four historical districts spread throughout Croatia. Split enjoy a prime position on the Dalmatia coast with a beautiful mountain backdrop and is popular with locals and tourists alike for its atmospheric restaurants, bars and shops.
Split is full of historical sites that beg to be explored including the impressive Diocletian's Palace, but there are also plenty of sandy beaches with crystal clear waters for you to enjoy such as Bacvise and Trstenik, as well as countless charming villages and small towns dotted along the coastline.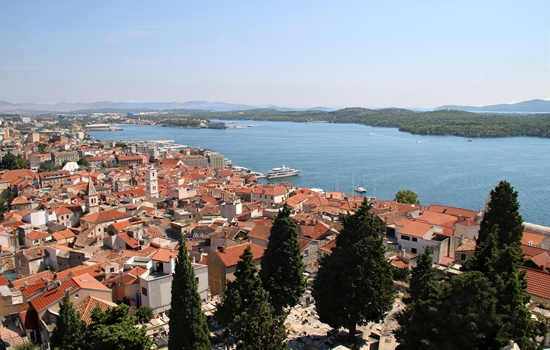 The Šibenik Riviera in the north of Croatia is best known for its historical namesake city, popular for the majestic stone cathedral of St James, which is listed as a UNESCO World Heritage site and took over a century to build. Old fortresses are also popular attractions here with the iconic St. Michael's castle that sits atop a hill overlooking the city, and the tripointed stronghold of St. Nicholas out to sea. Epicureans flock to this part of Croatia for the locally produced fine wines and the abundant fresh seafood, and the lush and watery national parks of Krka and Kornati are great for exploring by boat. The closest international airport is located just outside Split and can be reached in under an hour.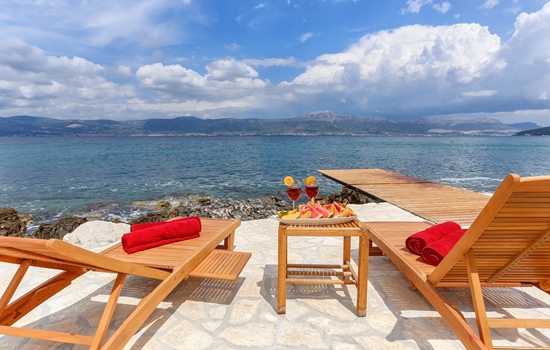 The Island of Čiovo is located in central Dalmatia and is connected to the mainland as well as the small historical island town of Trogir by modern road bridges, and is only 20 minutes away from the international airport of Split. The island makes for an attractive holiday destination for those looking for peace and quiet who want to relax by the beach. There are plenty of restaurants and bars on the island, and Trogir and the mainland are just a short journey away for even more choice as well as some cultural sight-seeing.
Abundant in ancient olive groves, vineyards and traditional wineries, secluded coves, picturesque beaches as well as charming villages and towns, the Island of Korčula (pronounced kor-chula) has one of Croatia's most romantic views with the striking Venetian architecture of Korčula Town greeting visitors as the the ferries and boats approach across the turquoise waters.
Direct international flights arrive at either Split or Dubrovnik where there are direct ferry services to the island (Split = 2 hours 20 mins or Dubrovnik = 2 hours). The journey is well worth it for this idyllic holiday destination.
Useful information for your holiday in Croatia