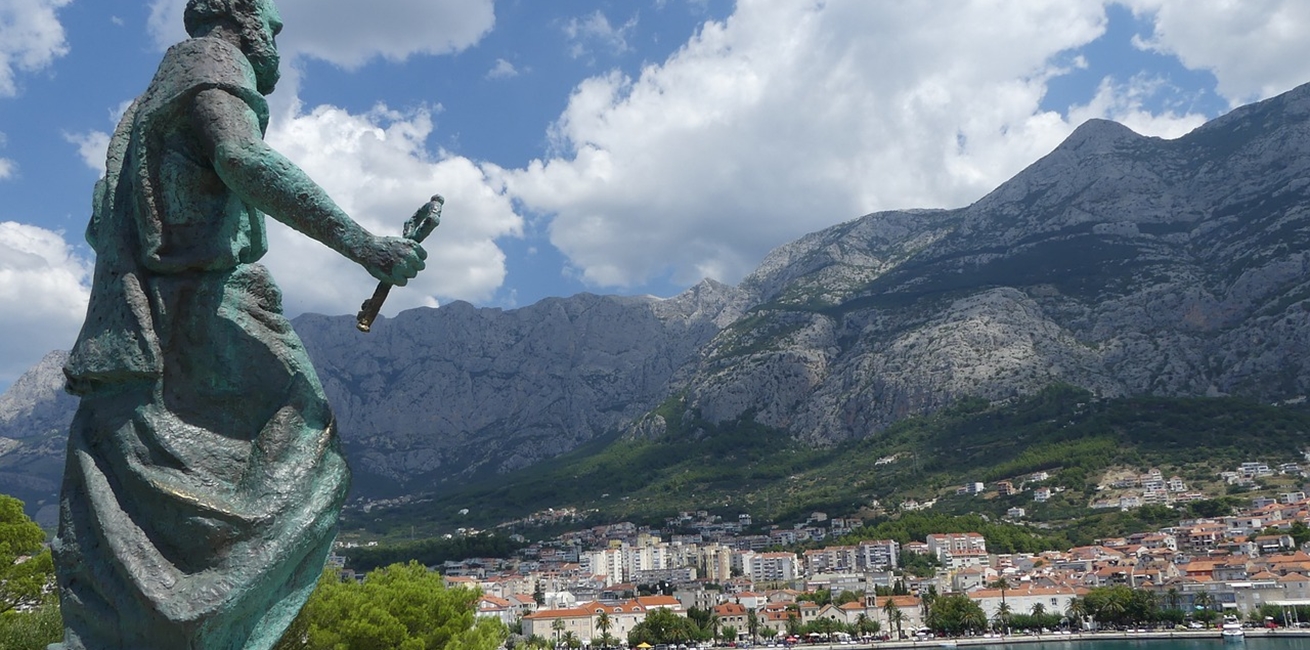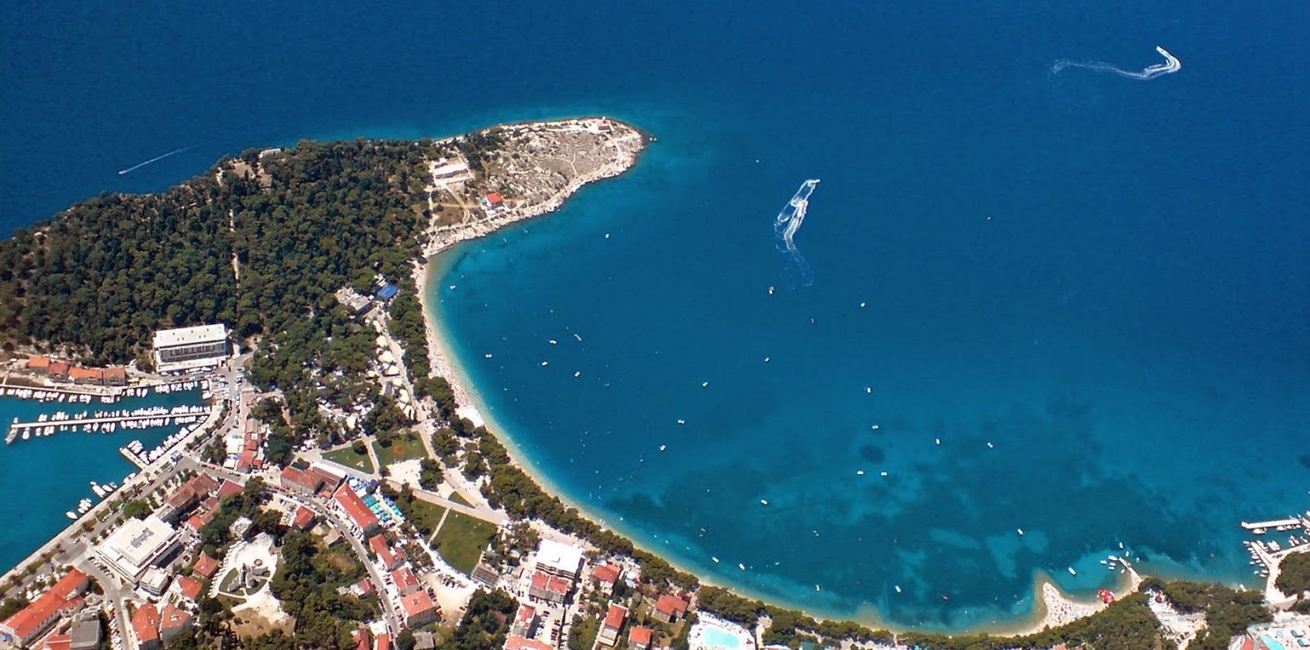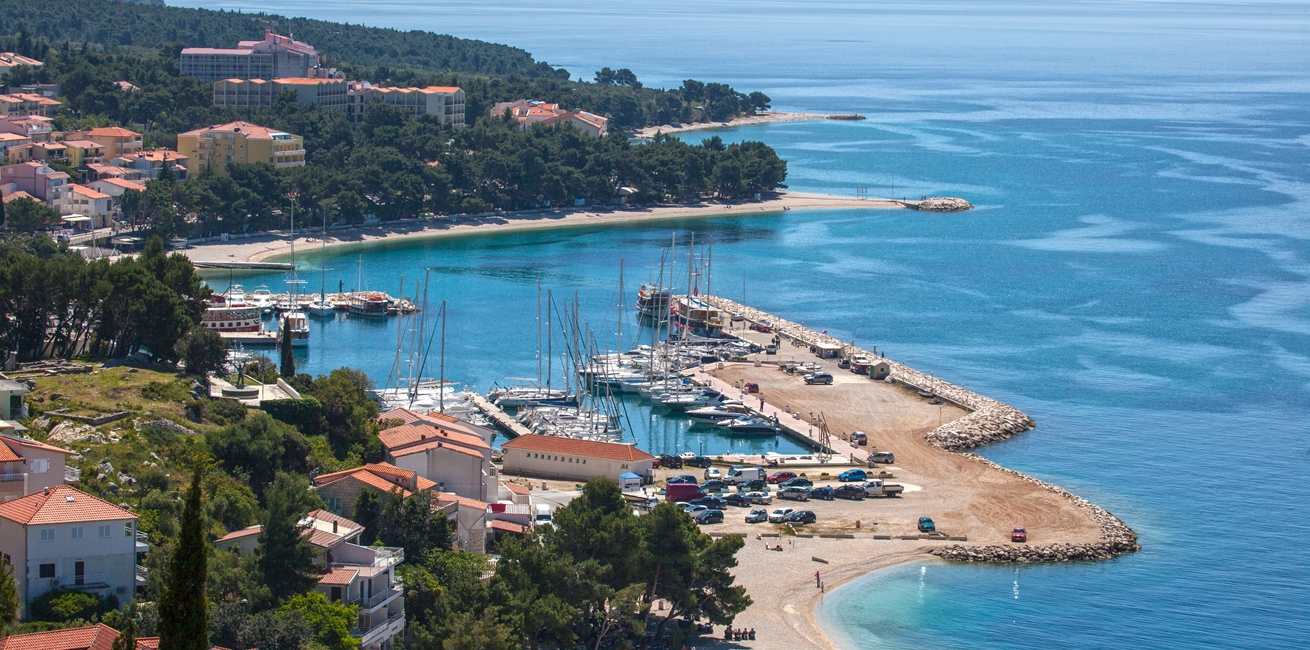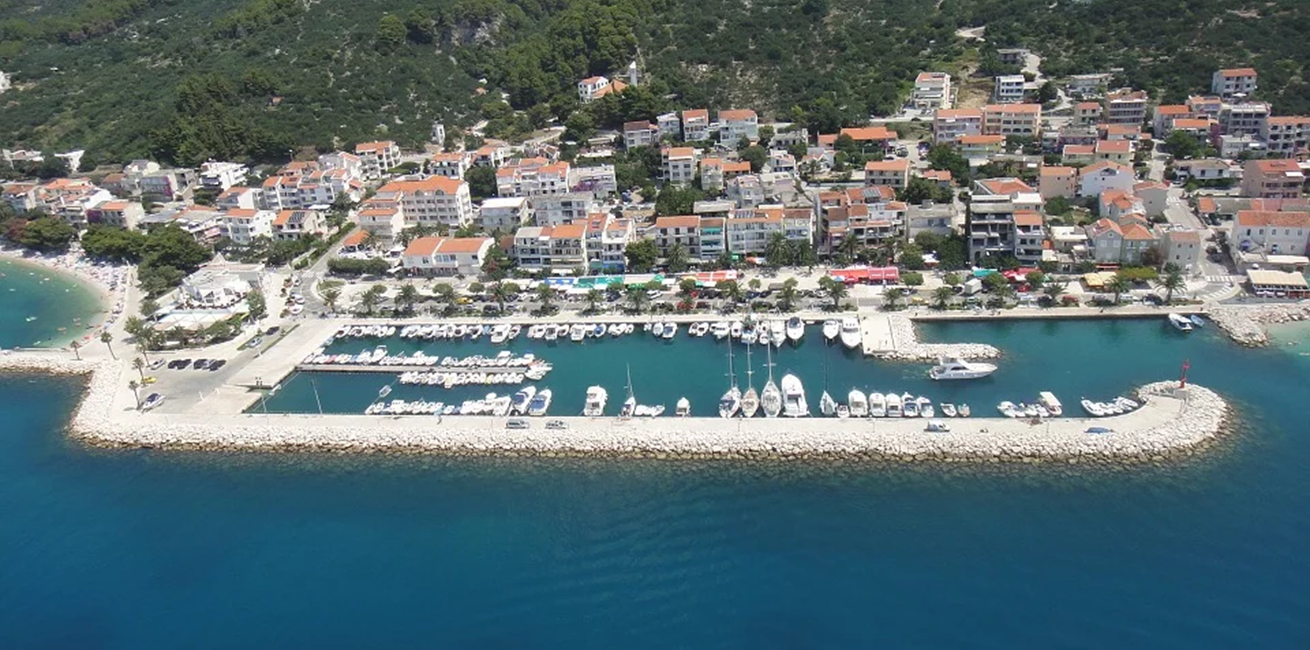 Discover Makarska Riviera for your holiday in Croatia
Makarska Riviera is a part of the Croatian coast of the Adriatic Sea
The Makarska Riviera is a part of the Croatian coast of the Adriatic Sea, home to some of the country's most beautiful stretches of beaches, and the city itself, built around a deep sheltered bay, features the dramatic rocky backdrop of Mount Biokovo. The region is located between Split and Dubrovnik, with Split being the closest international airport approximately 1 hour 15 minutes away.
In the centre of Makarska is the old town - steeped in artistic and cultural heritage. It's focal point - Kacic Square - comes alive in the summer months with musical performances, festival events, and the abundant flower and fruit market. The narrow stone-paved streets snake off from the main square and feature cafés and ice cream shops, and you'll also find the Franciscan monastery that houses a sea shell museum and an art gallery. When the sun goes down, the pedestrianised Lištun Street is the place to go for vibrant nightlife, and there is the Astronomical Observatory to witness the stars above.
The city is noted for it's palm-fringed promenade, where fashionable cafés, bars and boutiques overlook the pretty harbour where many characteristic boats are moored and it is also possible to enjoy a day cruise of the nearby islands of Hvar and Brač from here. Makarska's pleasant white pebble beach has various water sports on offer, and a floating aqua park; great fun for all ages.
Just 9km to the north, the small port of Baska Voda features a blue flag beach, pine woods, and easy access to mountain walking, whilst to the south, modern Tucepi boasts the longest beach on this stunningly beautiful coastline.
Mount Biokovo's sea-facing slopes are criss-crossed by well-marked trails, so besides swimming in the turquoise seas, it is also possible to get in some hiking or mountain biking too. Biokovo Nature Park often has sightings of the unusual chamois goats and mouflon sheep. The foothills are protected from harsh winds and covered with lush Mediterranean greenery, including pine forests, olive groves and fruit trees.
Useful information for your holiday in Croatia