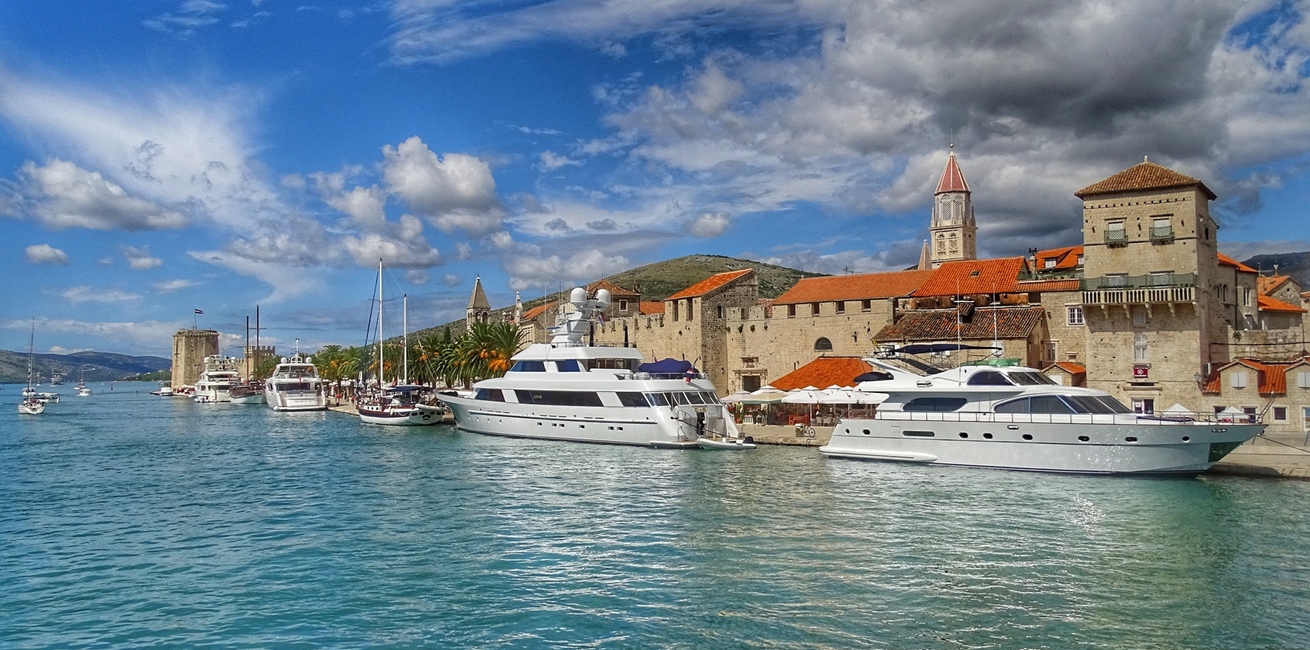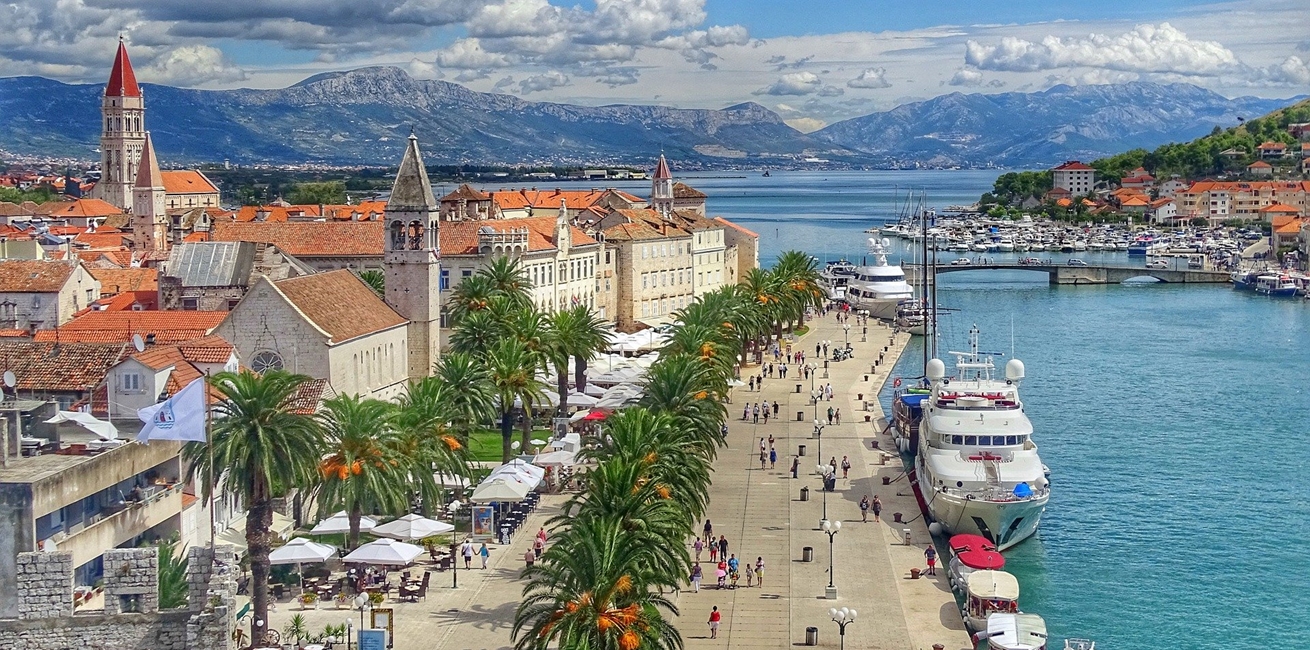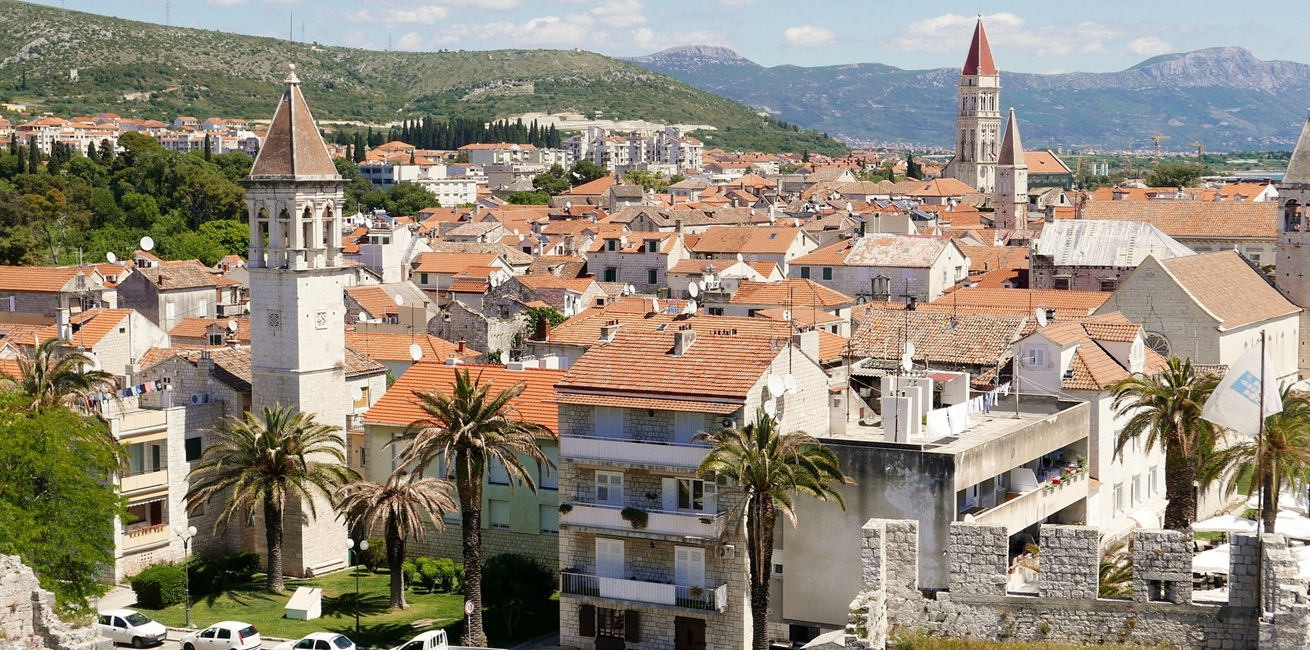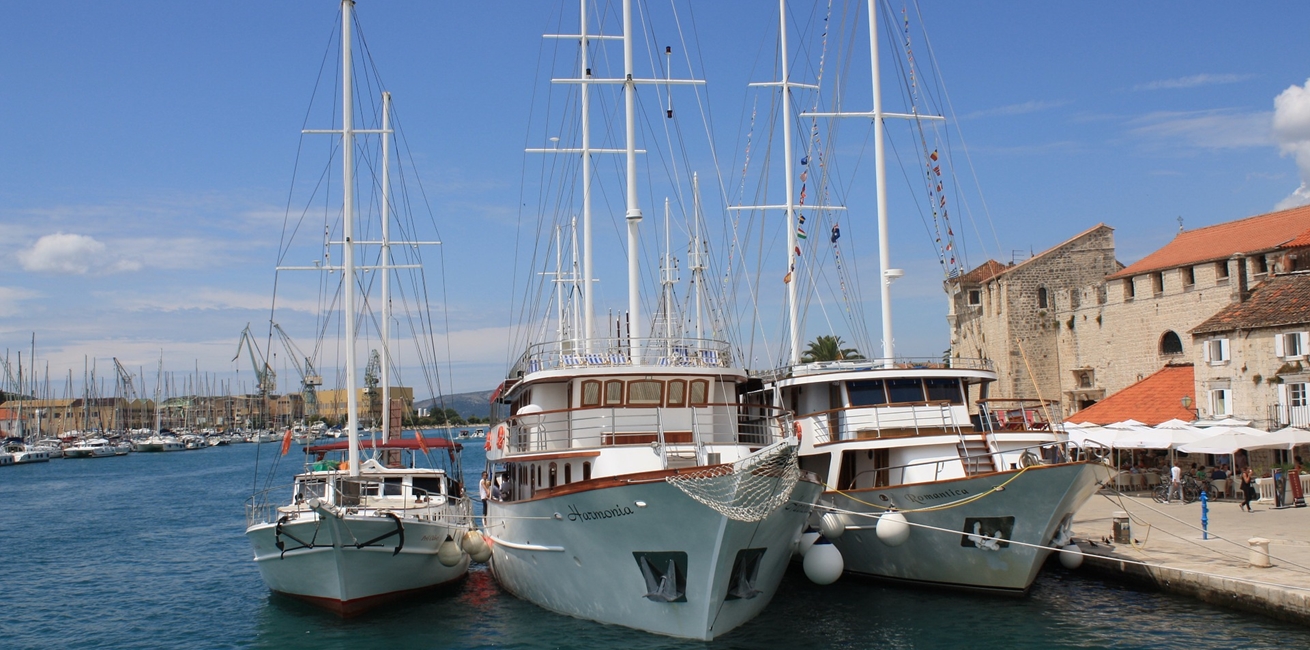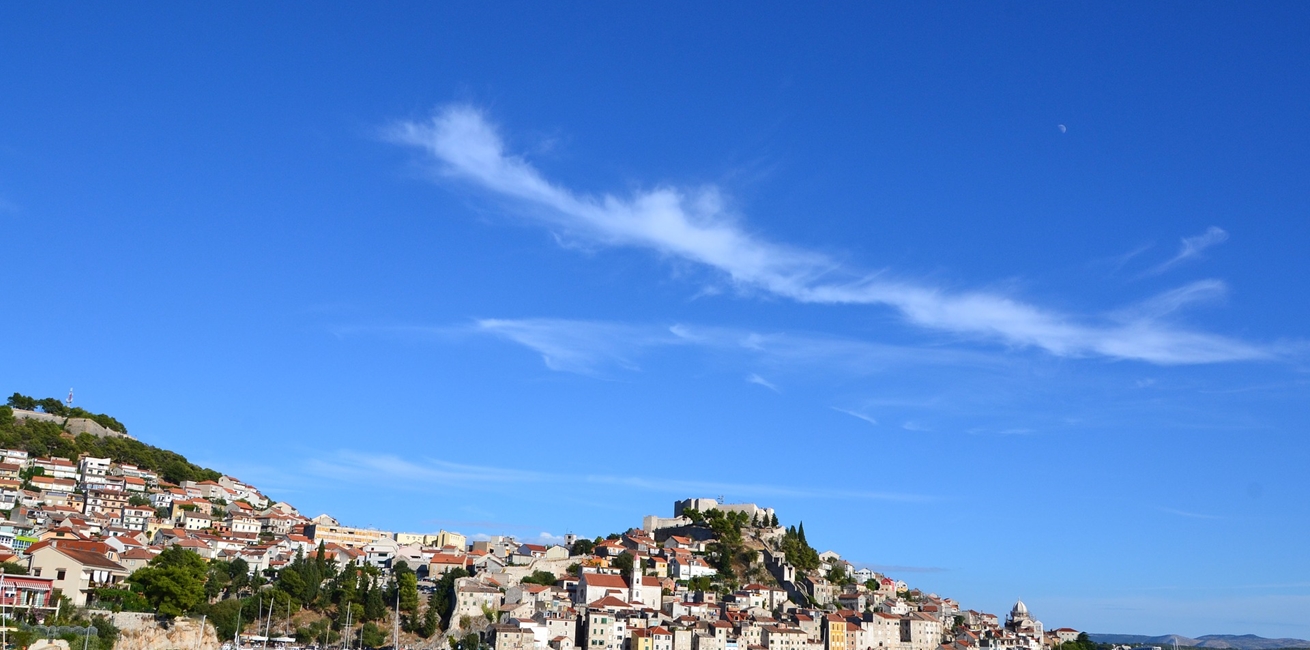 Discover the Trogir Riviera for your holiday in Croatia
Trogir Riviera is a part of the Croatian coast of the Adriatic Sea
The Trogir Riviera, made up of several picturesque towns and villages including Marina, Seget Donji, Seget Vranjica and Vinišće, has the lively Mediterranean town of Trogir at its heart. The whole area is rich with vegetation, olive groves and vineyards, numerous islands and bays, and sand and pebble beaches.
Trogir was founded by the Greek colonists in 3rd Century BCE and at its core lies the historical old town of Trogir, which has some of the most beautifully preserved examples of Renaissance, Baroque and Romanesque architecture, not only on Mediterranean, but in the whole of central Europe.
Conveniently placed just a 10 minute drive from Split Airport, the old town of Trogir is situated on a small island that sits between the mainland and the Island of Ciovo and connected by road bridges. The old town packs in a lot of historical monuments including a fortress, palaces, churches and towers, and earned itself UNESCO World Heritage status in 1997.
Enter through the old town gate and take a walk through the town and let your imagination take you back in time. Relax in a cafe on the main town square and enjoy the view of the cathedral, town clock and palace. You can climb up to the church bell of St. Lawrence cathedral and enjoy the unique panoramic view of Trogir and the surroundings.
Useful information for your holiday in Croatia