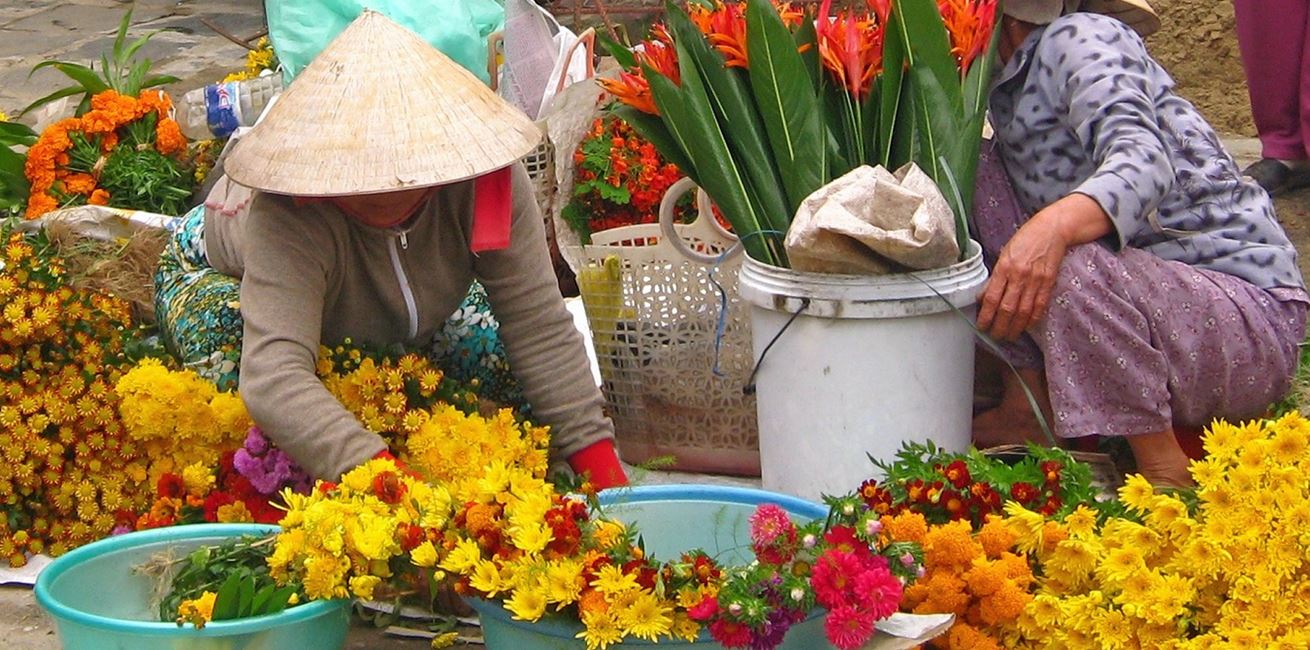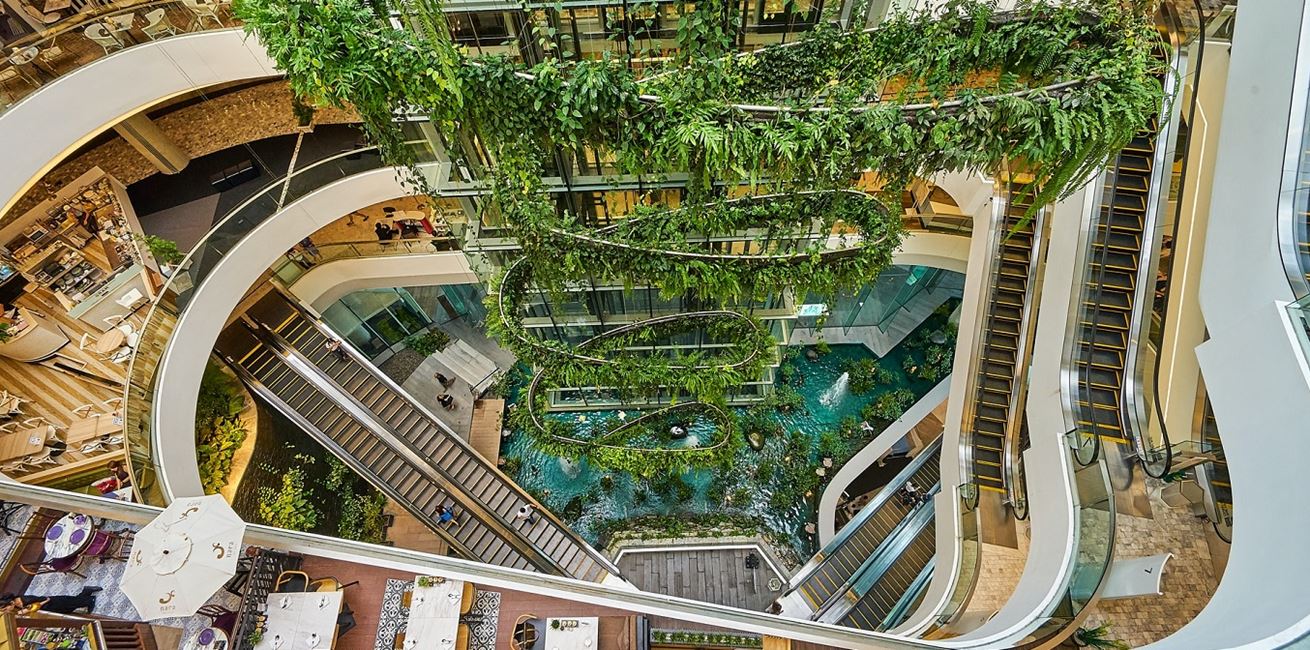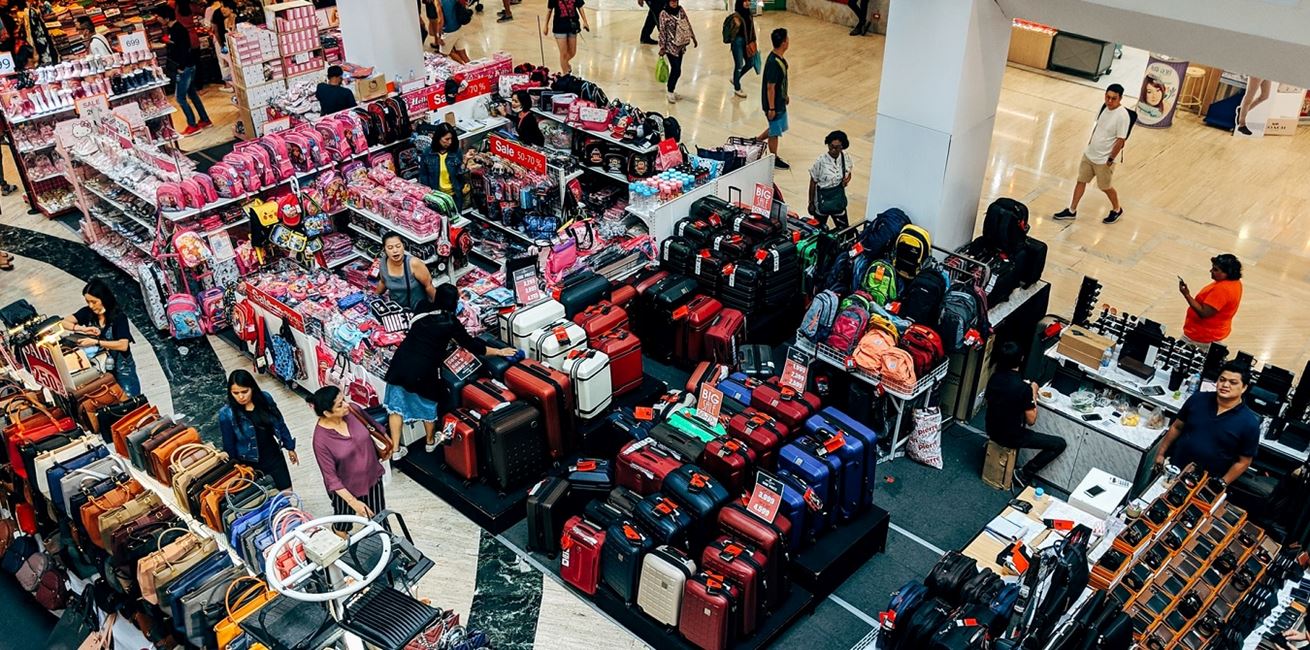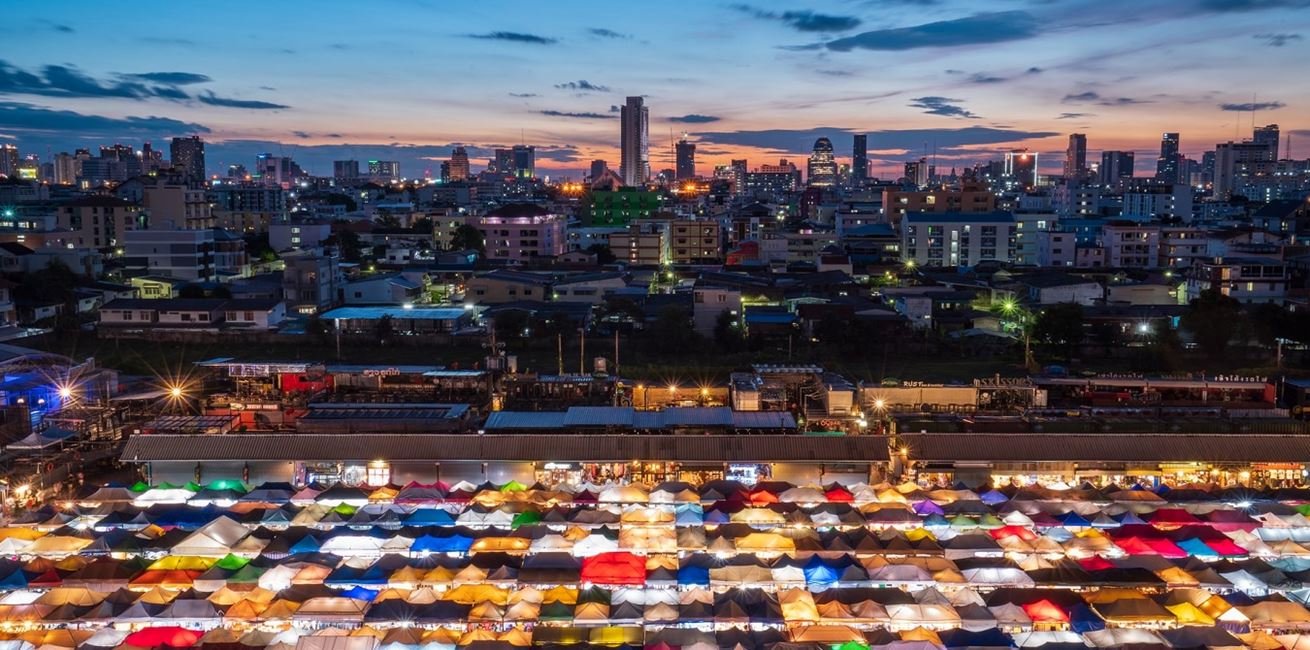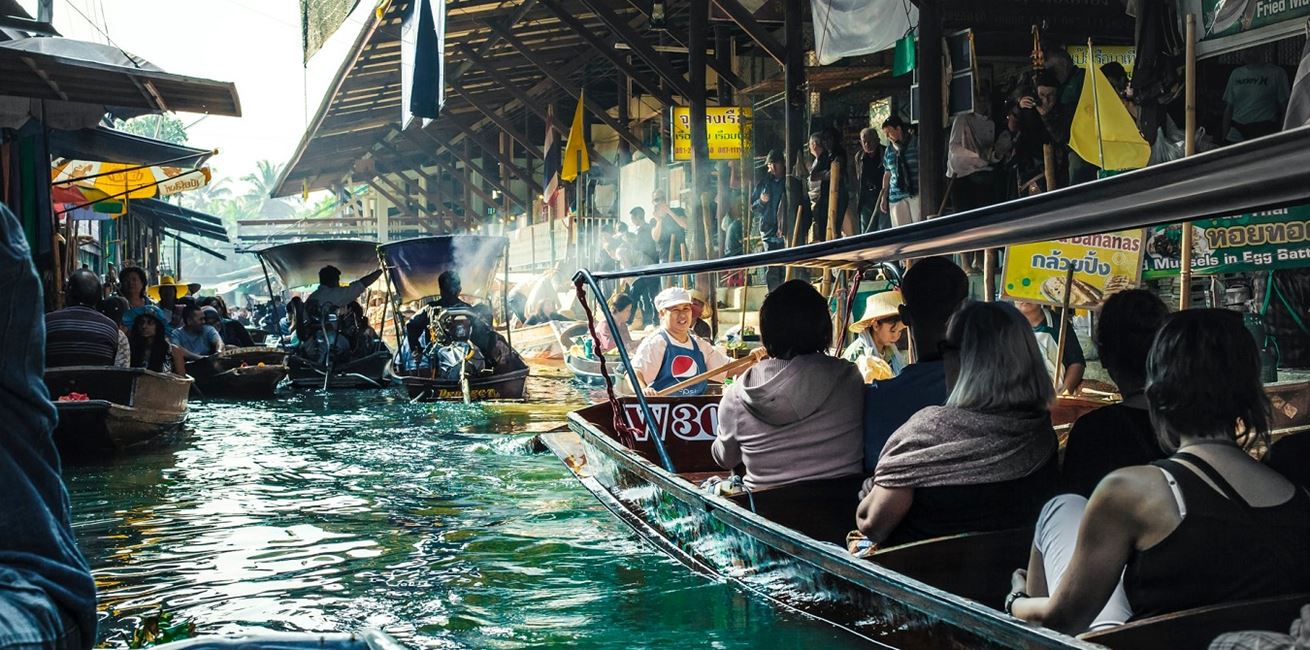 Our Bangkok Shopping Guide
A selection of some of the best places to shop in Bangkok...
Bangkok is a city that provides shopping experiences on every level, catering for the big spenders and bargain hunters alike. Starting with the malls; they are sprinkled all over the capital and not only do they contain big name western and Asian brands and designer labels but they also provide air-conditioned oases from the heat and humidity outside. Those looking for the perfect souvenir will do well to visit Chatuchak Market or Khaosan Road, and thrifty shoppers should head for Pratunam Market or the colourful streets of China Town. Some shopping areas are worth visiting just for the atmosphere and experience such as the many floating markets located in the canals just outside the city, the Maekhlong Railway Market and the vibrant Pak Khlong Flower Market. Whatever you desire in a shopping experience, Bangkok will provide it in abundance!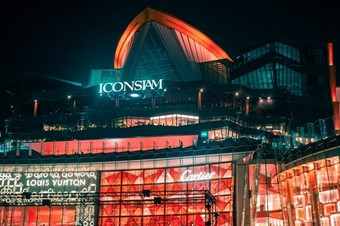 Siam Square is Bangkok's premier entertainment district and has 13 shopping malls in the vicinity housing all of the big name brands and designer labels that any shopper could wish for.
As well as shops, there are cinemas, a theatre, Madame Tussauds, Sea Life Bangkok Ocean World, and the Bangkok Art and Culture Centre so plenty to satisfy all tastes.
The area is well connected with transport links, Siam Station and National Stadium BTS Station being the main getting off points. There is also a Skywalk which connects most of the malls from the stations.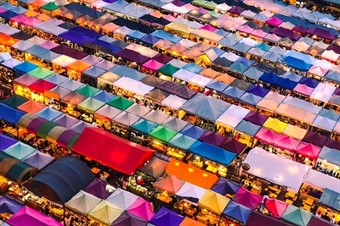 Chatuchak, also known as the JJ Market, is the largest in Thailand and is a big event every weekend attracting locals as well as tourists
There are thought to be over 15,000 stalls across 35 acres and you can find exotic fruits and veg, art, antiques, textiles, furniture, clothing new and second-hand, souvenirs, as well as a good selection of food stands. Infact this is a great place to try out the endless varieties of street food - sweet and savoury - and you can wash it all down with a cold beer or coconut juice.
Tourists can find good facilities here including ATMs, FedEx and DHL courier services, and toilets, and there are also useful maps for navigating the huge market.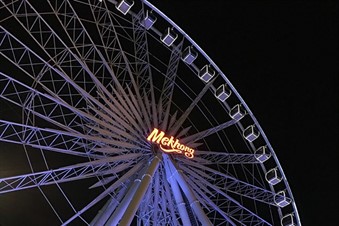 Asiatique The Riverfront was once a bustling trade port and the old warehouses and hangars have since been repurposed into an open-air riverside entertainment paradise housing shopping outlets, cinemas, restaurants, cabaret and Thai puppet shows and fairground rides. opens nightly, attracting crowds of locals as well as tourists. The complex features wide walkways between the hangars so never feels too overbearing with shoppers.
It enjoys a distinctive spot in the Bangkok skyline with its iconic Big Wheel which looks particularly good at night when all lit up. To get here, take the BTS to Sakhan Taksin and then head for the pier where there's a free shuttle boat that will take you straight there.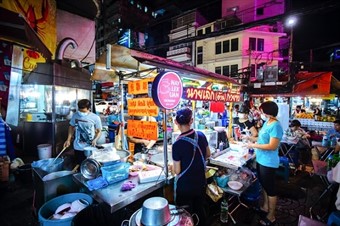 Shopping hotspots in China Town include the main thoroughfare; bustling Yaowarat Road which is undoubtedly best seen at night when the colourful neon signs come alive. The shops and stalls are filled with bling, Chinese souvenirs and herbal medicines but the star attraction are the tantalising food stalls selling some of the best seafood snacks in the city.
Thanon Ratchawong, the ThaiDee Plaza, Sampeng Grand Plaza and the two storey Sampeng Avenue are a fun, vibrant sojourn into all things 'Made in China' including giant stuffed animals, remote-control cars and helicopters,children's toys, make-up, jewellery, clothing, perfume, accessories, and colourful wigs.
Damnoen Saduak Floating Market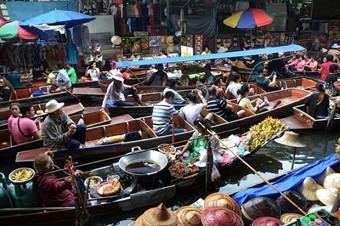 There are many floating markets to be found in and around Bangkok but tourist friendly Damnoen Saduak is by far the most well known and popular. It was also one of the filming locations for the classic James Bond film, ' The Man with the Golden Gun' so will be familiar to many.
Located approximately an hour's drive south west of the city centre, it is often best to book an excursion with your hotel or local tour operator to avoid the touts. Bring a hat, sunscreen, and your camera to get some great shots of the theatre of life on the waterways.
If you're looking for something quieter and a little more authentic then try nearby Tha Kha floating market with its lush surroundings. This is a locals market so you will be able to see what real life is like for these river dwellers.
Floating markets around the city
If you don't have enough time for a trip to Damnoen Saduak then consider visiting one of the following floating markets close to the city:
Bang Nam Phueng - A very small but picturesque market with some great food stalls and surrounded by nature in the bend of a river.
Taling Chan - Busy little market with an authentic feel just 12km out of the city
Khlong Lat Mayom - A small floating market busy with locals and can be combined with a visit to nearby Taling Chan.
Khlong Bang Luang - Some floating noodle stalls but most stalls selling food, handicrafts and art can be found on the canal walkways.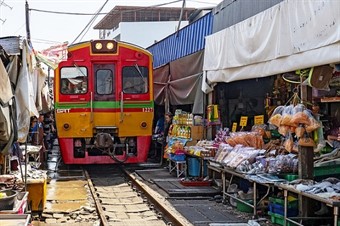 Stalls selling household goods, fresh fish, exotic fruits and myriad vegetables line both sides of this shopping street which is not an uncommon sight in a Thai local market, however, this particular one has a trainline cutting right the way through it!
No less than 8 trains pass through here every day and tourists come to watch as shades, canopies and goods are skilfully drawn in and rolled back every time a locomotive rolls through, skimming the fruit and vegetables as it goes. No sooner has it passed and the stalls are unfurled with precision by the unphazed traders, and life goes on.
Emporium, Emquartier and Emsphere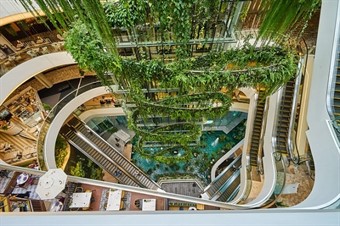 On the Sukhumvit Road, these three world-class malls converge and provide excellent shopping facilities for anyone wanting a slightly less crowded experience than what Siam Square offers. These glitzy malls focus on the big name designer brands and there are also decent food courts and rooftop bars with great views.
The BTS Phrom Phong Station cuts through the middle and provides easy access.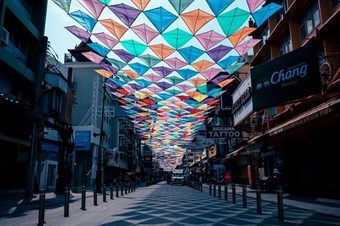 Although being primarily known as Bangkok's party district, this is also a great place to pick up local handicrafts at reasonable prices as well as clothing and artwork.
Whilst here, enjoy the street performers entertaining the crowds, and why not stop for an ice cold pint of Chang and a sizzling scorpion snack on a stick? There are plenty of decent food stands here, as well as ones of the insect variety.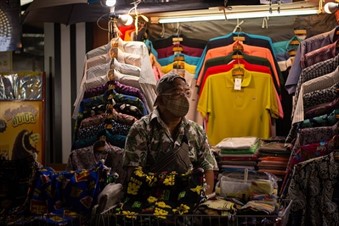 Pratunam Market is a bargain hunters paradise and is the place to go for clothing and textiles, as well as handicraft souvenirs at wholesale prices. In fact, this tangle of alleyways is Thailand's biggest clothing market, although, you won't see many tourists here but it's always crowded with locals.
Like all good markets, there are plenty of good food stalls to choose from for a bit of refreshment.
To get here, head for the intersection between Ratchaprop and Petchburi Roads where you'll find the entrance.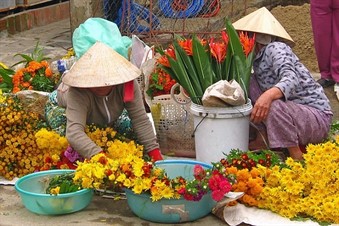 Although this is a wholesale market, the colour and beauty of the flowers has begun to attract tourists who come to view the exotic array of blooms and get some Insta-worthy photos. Most flowers are being prepared for ceremonial arrangements and garlands but city florists come here as well to stock up for their wreaths and bouquets.
This is a working market and chaotic with buyers on foot and on mopeds weaving through the alleyways so be mindful when taking photos.
Useful information for your stay in Bangkok
Useful information for your holiday to Thailand
Bangkok Accommodation Inspiration
Error parsing XSLT file: \xslt\[XSLT][TBS]Properties.xslt