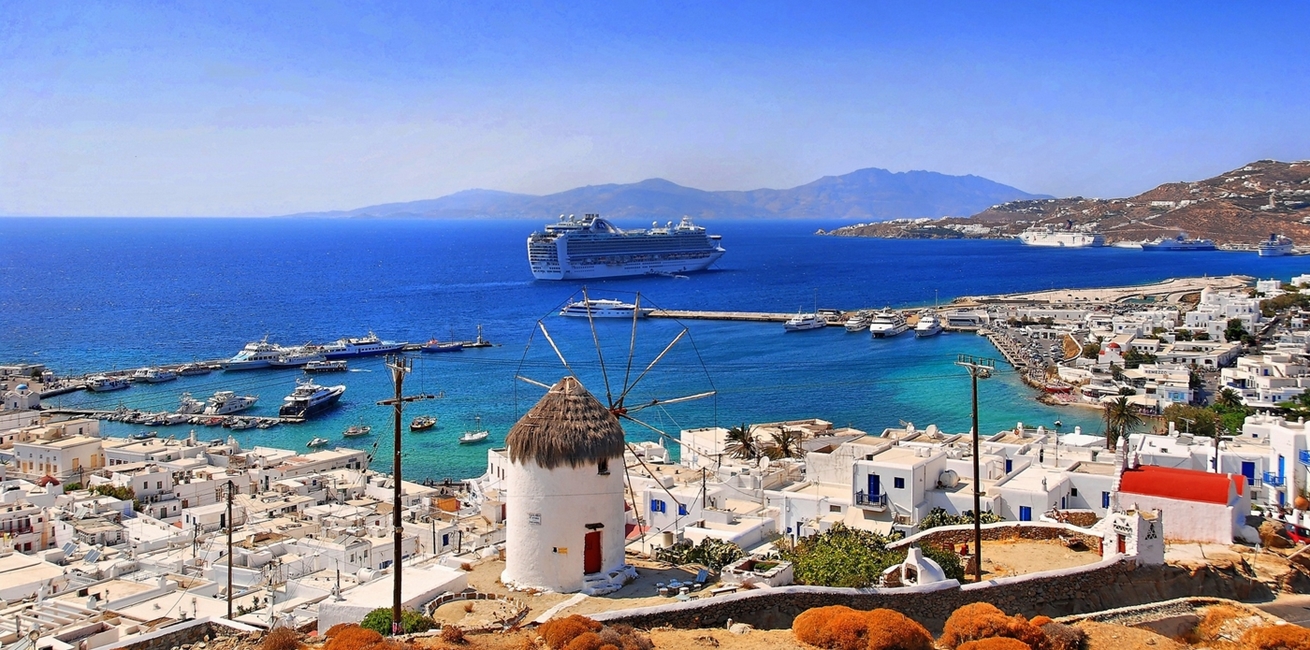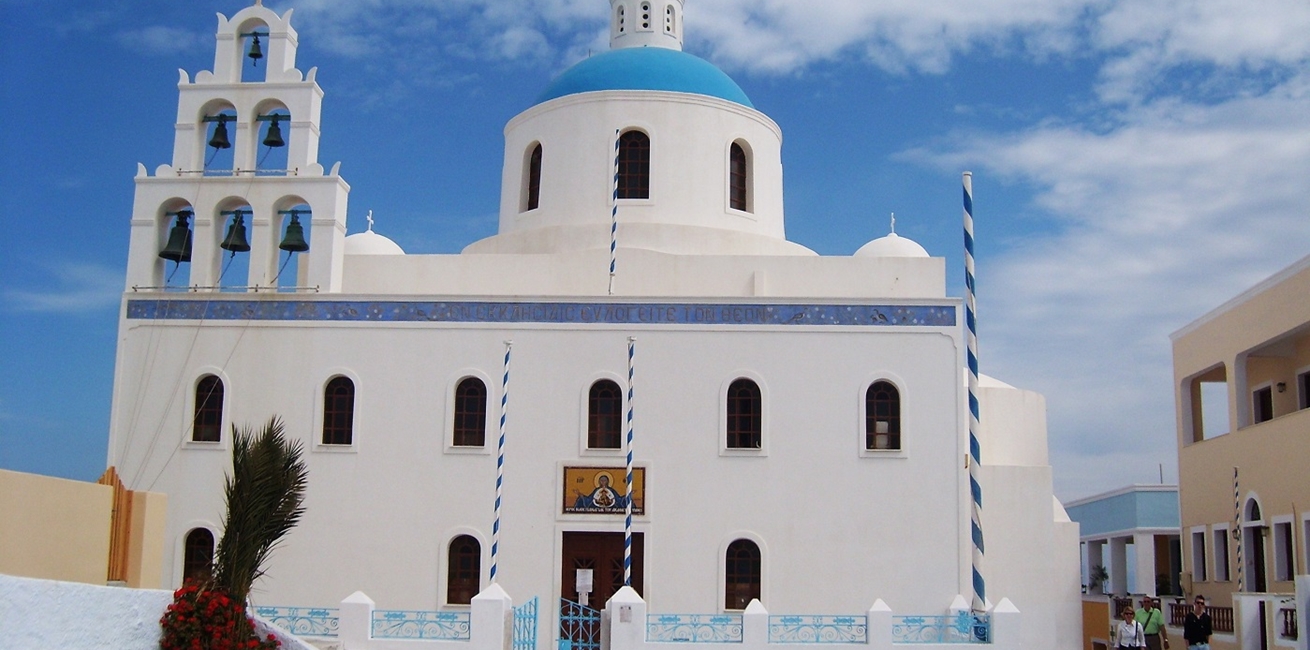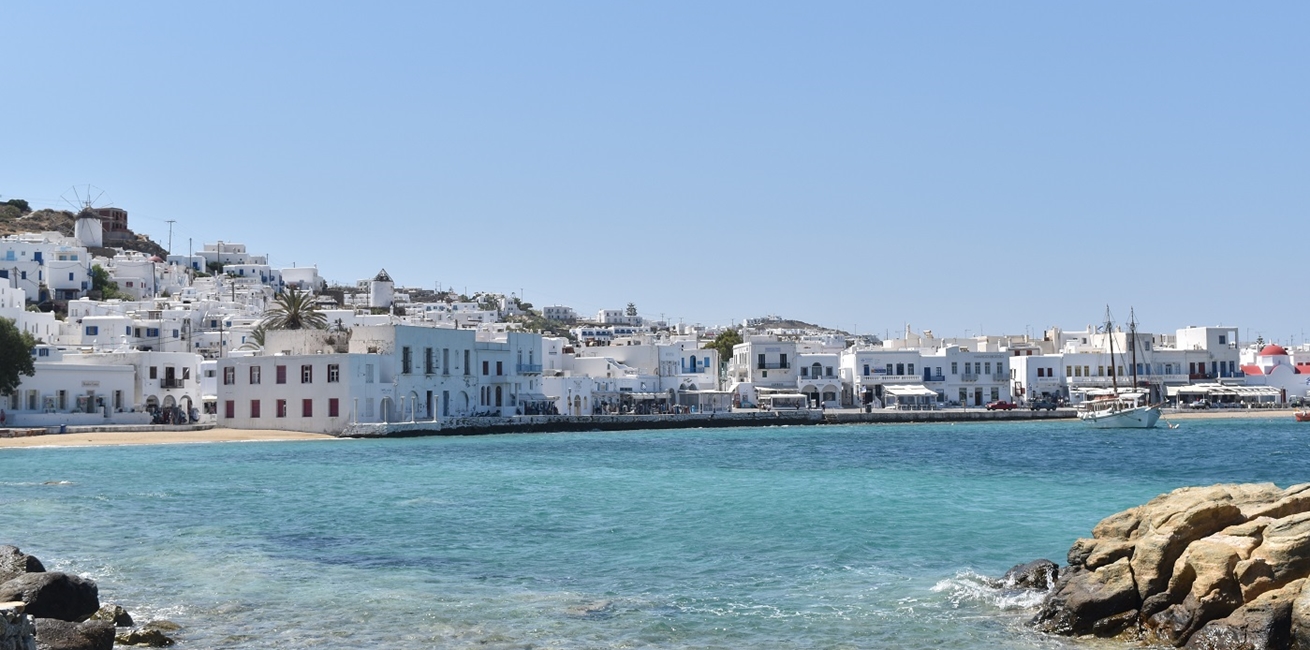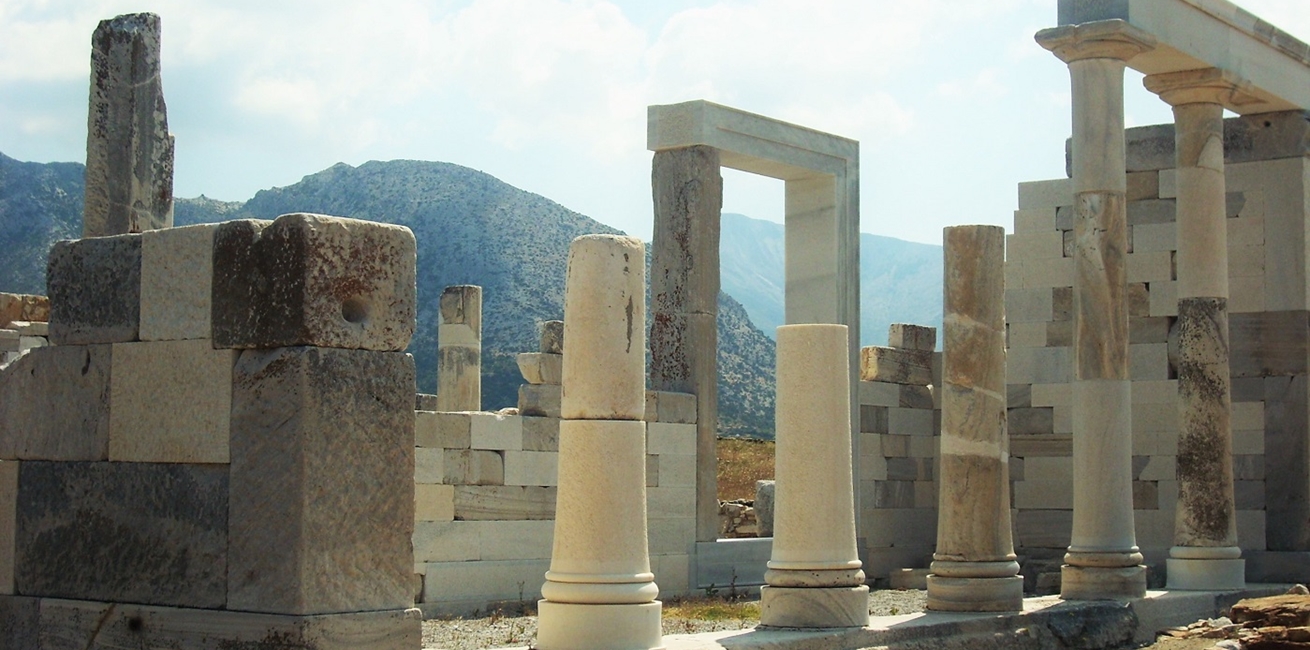 Discover Mykonos
Find out more about what a Mykonos holiday can offer
Cosmopolitan, glamorous, exciting and picturesque, Mykonos offers much to tempt an eclectic mix of international visitors. The wonderful Cycladic architecture of white washed traditional and cubic houses with brightly coloured doors and windows; great sandy beaches, wonderful nightlife and the long hot sunny days that stretch well into the autumn months are the main attraction, but there is so much more to this beautiful Island.
Venetian culture is in evident in several places on Mykonos, not least in the capital Chora, where Little Venice, a cluster of stone houses with colourful balconies sits right on the water's edge. These beautiful stone buildings are home to some of the islands best places to relax, soak up the Mykonos vibe and enjoy some fresh local seafood or a drink.
Mykonos town (called Chora by the locals) is a warren of narrow lanes leading in all directions to and from the sea just beyond. Exploration is the name of the game, with so much to discover around every bend. Restaurants tucked away in shady spots, on roof terraces and in pretty courtyards compete for space with little boutiques, blue domed churches and some exquisite places to stay. Ever present is the dazzling white of the buildings here, made more vivid by a crystal clear blue sky and colourful balconies dotted throughout the town.
The island is a jumping-off point for the archaeological site of the nearby island of Delos, which can be reached by boat from the port of Mykonos Town. Frequent ferry services connect Mykonos to several other Greek Islands and Piraeus on the Greek mainland.
Useful information for your Mykonos holiday