Our Koh Samui Beach Guide
A selection of some of the best beaches in Koh Samui...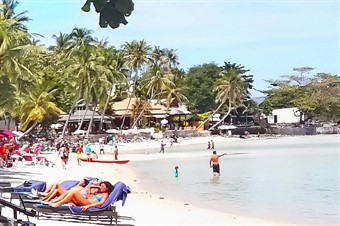 This 5km arc of white sand on the east coast backs Chaweng, the largest town on the island. The town is vibrant throughout the day and comes alive at night, especially around the famous Green Mango strip, which will be packed with revellers each evening. Chaweng beach is Ko Samui's popular beach and has been the focus point of Koh Samui's tourism industry for decades.
Chaweng Beach offers plenty of water sports, great for swimming or for just lounging on the beach. When you are in need of refreshments or food there are many traditional beach side shacks, restaurants and bars a few metres away dotted along the beach.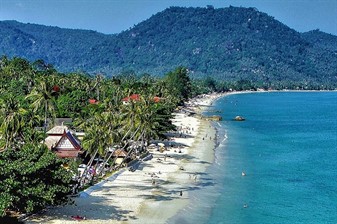 Lamai Beach is also located on Koh Samui's east coast and just south of Chaweng, this sand beach stretches for 4km. Almost as popular as Chaweng beach, but with less hustle and bustle. The vibe here is a little more laid back and less upmarket than Chaweng, although there are still plenty of bars and restaurants along the beach and in the town. Your will still find plenty of watersports along the beach and the sea is great for swimming.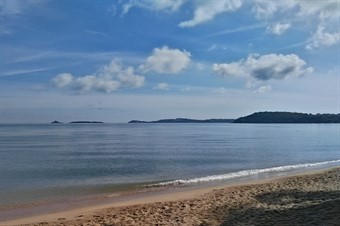 Bophut beach is popular beach town on north coast of Koh Samui, several km of sand beach sweep down between the beaches of Big Buddha and Maenam.
The town is known as a fisherman's village and has a reputation for being the most elegant and well-preserved place on the island , Streets lined with old wooden Chinese shop-houses, where modern buildings have be added they are built to match the tradition tone.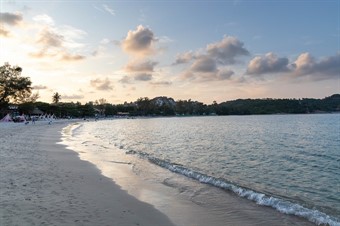 Located at the north east point on Koh Samui, Choeng Mon beach stretches a number of separate sandy bays. The main bay provides the best spot for swimming; however the water here is not as clear as other Koh Samui beaches.
The villages of Choeng Mon is only a 5 minute walk from the main bay, the village high street has restaurants, bars and shops.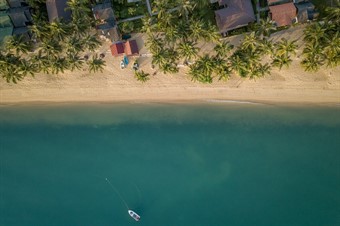 Maenam Beach might not be quite as glamorous as many of the other popular beaches in Koh Samui, it might not offer the same number of bars, restaurants and other attractions, but what Maenam Beach does offer in abundance is peace and serenity. The palm lined soft sand beach stretches for 5km, providing plenty of space to find your own piece of paradise to relax and recharge.
Lipa Noi is well suited for families with children due to the clear water that remains shallow for about 100m and unlike many beaches on Koh Samui, there are no rocks or coral.
Located on the west coast, Lip Noi is one of the best spots on Koh Samui to enjoy the setting of the sun.
The beach takes it's name from the Big Buddha Temple which can be found on the small rocky island of Koh Fan just off Koh Samui's North-Eastern coast. The Big Buddha Temples greets visitors arrival onto Koh Samui by air due to it's position on final approach into the island's airport.
Big Buddha has a working beach vibe in certain areas with fisherman's boats and a number of piers for the small ferry boats operating between different islands. This working environment results in Buddha Beach not being quite as clean as other Koh Samui beaches.
Due to a muddy sea bed just off the coast the water in this area can be a little cloudy.
Useful information for your Koh Samui holiday
KOH SAMUI ACCOMMODATION INSPIRATION